Vin Diesel is right. After xXx: The Return of Xander Cage is released in early 2017, the world -- not just India -- will know who Deepika Padukone is. And as the film nears completion, Diesel and co. are ramping up social media promotions. We've seen a lot of videos and pictures shared by the film's cast, but this one is special. In this new Facebook video, Deepika Padukone is teaching Diesel Hindi, and the results are straight out of a Bollywood movie.
Read: Deepika Padukone's face owns official xXx 3 poster. Your move Vin Diesel
For his first attempt at Hindi, Deepika gave Diesel the perfect sentence. He has a special message for his fans in India.
"Main aap sabhi ko bahaut pyaar karta hoon (I love you all very much)," he says, before messing up, and then making a funny face.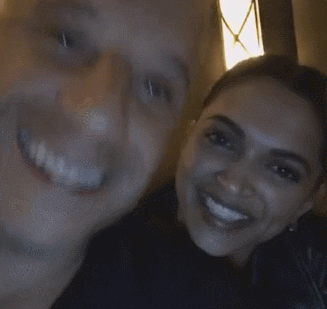 It's videos like this that make Diesel so popular with his fans. They work so much better than the same old posters and trailers. This way, Vin Diesel gets to interact directly with his fans and express his gratitude. And the fact that he looks genuine is an added bonus.
Read: Deepika Padukone responds to her blink-and-you-miss xXx trailer appearance
After watching this, even the most on-the-fence moviegoers would probably give xXx 3 a shot. It's out February 17 and also features Tony Jaa, Ruby Rose, Nina Dobrev, Donnie Yen and Samuel L Jackson.
Catch the first trailer here
Follow @htshowbiz for more