It's impossible to meet all 169 SDG targets. Choose wisely
Oct 30, 2017 07:19 PM IST
When policy-makers meet in Kathmandu to talk about the difficulties of achieving and monitoring the 169 targets in South and South-West Asia, they need to acknowledge that not all targets are equally effective, and they need to push for prioritisation of the most effective ones at the next year's UN High-level political forum on sustainable development
This week, government representatives and policy experts from south and south-west Asia will gather in Kathmandu to discuss the implementation of the United Nations' Sustainable Development Goals. This is a set of targets that determines how much of national governments' and the international development community's budgets will be spent between now and 2030. Since the targets were passed in 2015, policy-makers are finding it difficult to deliver the extensive list of 169 different well-meaning ambitions at once.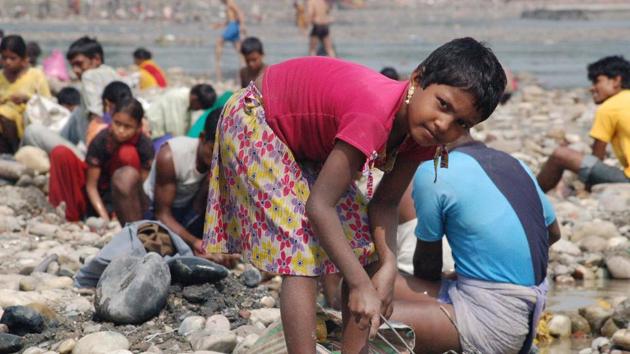 The sustainable development agenda was the result of a well-meaning but painfully inclusive process that lacked economic inputs. But it saw government representatives, regional blocs, NGOs, agencies and advocacy groups all tussling over which development goals should be given the UN's stamp of approval.
As a result, the agenda attempts to be all things to all people. Many targets are so broad and idealistic that they are meaningless: Between now and 2030, the UN foresees the eradication of poverty, HIV/AIDS, malaria and malnutrition, along with the creation of "full and productive employment and decent work" for all adults.
We need to get real. We simply cannot reach all 169 targets in 13 years under realistic budgets. But which targets we choose to focus on matter to our shared future.
That is why we need to start talking about priorities. Right now, there is an absence of prioritisation. The agenda gives the same weight to the eradication of preventable infant deaths as it does to the promotion of "sustainable tourism".
It may seem harmless to include a development target highlighting the need for "green and public spaces, in particular for women and children, older persons, and persons with disabilities". But at a time when 1.2 billion people live in abject poverty, 2.5 billion lack access to water and sanitation, and almost a billion people go to bed hungry, we need to ask if tree-filled parks for the elderly are the most urgent development priority.
The UN has never published any comprehensive study into its targets' value-for-money. They are certainly not all equal.
Economic analyses prepared by 82 top economists and 44 sector experts for the Copenhagen Consensus Center show that some targets are barely worthwhile, producing little more than a rupee in social benefits for each rupee spent. This research uses which identifies the amount of environmental, social and economic benefits that society gets from an investment.
An eminent panel including several Nobel laureate economists studied this research and found that, among the analysed targets, 19 would produce the greatest returns. Concentrating on these would achieve 20 to 40 rupees of social benefits for each rupee spent. In contrast, allocating funds evenly across all 169 targets reduces the benefits to less than 10 rupees per rupee.
In other words, being smart about spending – focusing first on the development targets where we can achieve the most – could do the same as doubling or quadrupling the aid budget.
At a global level, prioritising the most powerful targets would mean providing access to contraception to every woman, working much harder to prevent childhood malnutrition, and promoting free trade to reduce poverty.
At a national or sub-national level, priorities can be subtly different: While the broad agenda will be the same, what should be prioritised in Sri Lanka may not be the same as for India. Last year the Copenhagen Consensus Center zeroed in on the best choices for Bangladesh and Haiti, in two projects that produced dozens of comprehensive, new research papers on the many different ways each country could make the biggest difference for its citizens.
Panels of eminent economists, including Nobel laureates, studied all of this research and identified the most powerful investments for Bangladesh and for Haiti. For example, the Bangladeshi government is now focusing on "e-government" solutions after the research highlighted the large benefits these could provide, and both nations are stepping up efforts to prevent childhood malnutrition. Well-nourished children stay in school longer, learn more and end up being much more productive members of society. Nutrition solutions are cheap and very effective, and require more support.
When policy-makers meet in Kathmandu to talk about the difficulties of achieving and monitoring the 169 targets in South and South-West Asia, they need to acknowledge that not all targets are equally effective, and they need to push for prioritisation of the most effective ones at the next year's UN high-level political forum on sustainable development.
A sharper focus could generate hundreds of trillions of rupees extra worth of social, environmental, and economic benefits for the globe.
Bjorn Lomborg is president, Copenhagen Consensus Center and visiting professor , Copenhagen Business School.
The views expressed are personal
"Exciting news! Hindustan Times is now on WhatsApp Channels
Subscribe today by clicking the link and stay updated with the latest news!"
Click here!