Opting out of RCEP may push India on the margins of Asia
Updated on Sep 05, 2018 07:27 PM IST
India cannot sustain an expanding political and security role in the Indo-Pacific with a shrinking economic role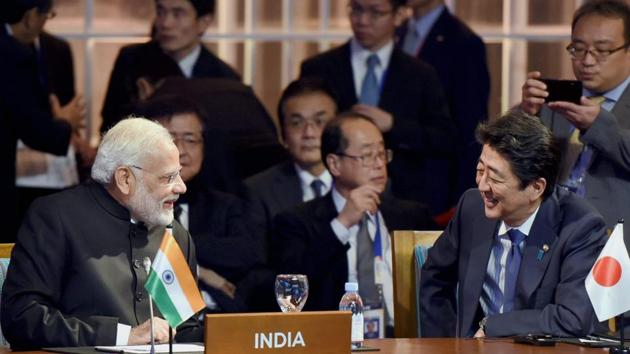 Commerce Minister Suresh Prabhu has just announced that the negotiations on the Regional Comprehensive Partnership Agreement (RCEP) will extend into 2019 as agreement on several key issues remain unresolved. The earlier deadline for December this year no longer stands. The Regional Comprehensive Economic Partnership (RCEP) has been under negotiation since 2013. It is a trans-Asia mega trade agreement which comprises the 10 ASEAN countries and their six summit partners: India, China , Japan, South Korea, Australia and New Zealand. Both Indian industry and government have serious reservations on India joining the RCEP since this would, in effect, bring India into a free trade relationship with China. This is likely to worsen the already large trade deficit India has with China (more than US$60 billion at present). India also wants a slower and graduated elimination of tariffs in order to safeguard the interests of Indian domestic industry and to encourage the Make in India project. A four-member Group of Ministers (GoM) is currently deliberating the pros and cons of RCEP membership. We should soon know if India is ready to take the plunge and commit itself to regional economic integration or if the risks to India's economy are significant enough to warrant an opt out.
How are other developing countries in the RCEP, with economies much smaller than India, willing to risk competition with China, but not India? The answer is simple. The Indian economy is simply not as competitive as they are. Lack of competitiveness is due to several factors but transaction costs of exports are as much as 10% of export value. A World Bank study revealed that the average cost per container for our exports is US$945 which is more than double the rate in China. It takes 17 days on an average to deliver exports from India. For China it is five days. There are issues related to quality. Would our access to the markets of the second and third largest economies of the world, China and Japan, improve or diminish if we stay out of RCEP? In fact, our exports will become even less competitive staying out of RCEP since members will enjoy preferential access.
It has been argued that RCEP cannot exclude the region's third largest and fastest growing economy. Therefore, India's conditions for joining the RCEP will have to be accommodated. Other negotiating partners also share Indian concerns about competition from China . India's market is certainly an attraction but most RCEP partners already have privileged access to our market, thanks to existing FTAs with ASEAN, Japan and South Korea. And China, despite having no FTA with India, is already our largest trade partner and source of imports. So unless we accompany our opt out from RCEP with withdrawal from these other FTAs, how do we leverage the size of our market? The reason why we have not been able to take advantage of these existing FTAs again comes back to the issue of competitiveness. Recent studies have shown that we have treated these FTAs mostly to preserve market share rather than as opportunities to expand it. Our partners were better prepared to identify and exploit the advantages provided by the trade agreements.
We are also not factoring in the role of regional supply chains which bind the other RCEP economies together and our own marginal participation in these chains. These supply chains flourish on the basis of low tariffs and efficient logistics, not our strong points.
A link is sought to be established between our granting concessions on imports of goods with access for our service exports where presumably factors reducing the competitiveness of our goods exports are less operative. But Indian IT services, for example, have not fared well in markets like Japan, Korea and China because of language issues and strong preference for in-house solutions. There has been little progress in moving up the value chain in IT services while countries like the Philippines are already serious competitors in the low end segment.
The fear of foreign competition has led to a reversal of the nearly three decades of trade liberalisation and tariff reduction in India. In the Union budget for 2018-9, import duties were increased across a wide range of sectors, including a large number of consumer goods. In August 2018, import duties were hiked on 300 categories of textiles. These were justified on grounds of promoting Make in India, encouraging local manufacture and creating jobs. In effect, we are heading back towards the old policy of import substitution, which was a recipe for retarded growth before the economic reforms and liberalisation of 1991-2. India ended up with a high cost, low quality industry behind high tariff walls. It would be tragic if we give up on the challenge of improving the competitiveness of the Indian economy and instead slip back into a sub-optimal swadeshi mode.
Regional economic integration is an indispensable component of the Act East policy. India cannot sustain an expanding political and security role in the Indo-Pacific with a shrinking economic role. RCEP is the only game in town for India as we are excluded from the Asia-Pacific Economic Cooperation (APEC), whose 22 members are actively considering a Free Trade Area of the Asia-Pacific. Neither is India included in the Comprehensive and Progressive Agreement for Trans-Pacific Partnership, which has been concluded among 12 countries after the US under Trump walked out. Several RCEP countries are also its members. Opting out of RCEP may push India irretrievably on the margins of Asia.
Shyam Saran is a former foreign secretary and is senior fellow, CPR
The views expressed are personal
Personalise your news feed. Follow trending topics