Comedian Papa CJ returns to India after a 6 year hiatus
Updated on Jan 15, 2016 02:55 PM IST
Papa CJ, one of the first few Indian comedians on the international scene, is back home after a six year hiatus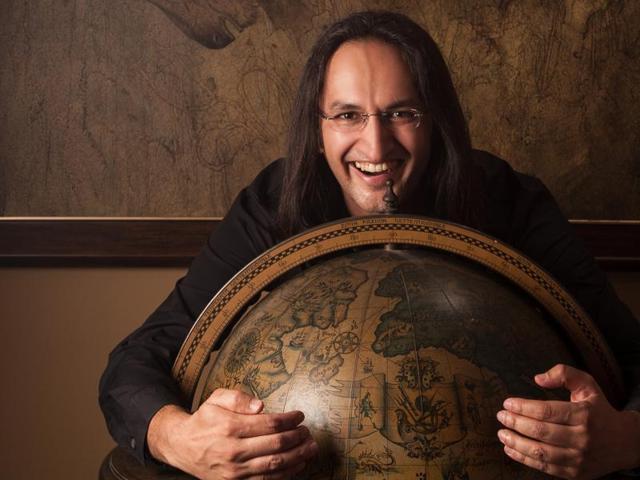 Hindustan Times |
, Mumbai
Nagwa Kureshi
When you've had your rear spanked mid-show by a lady from the audience, performed at gunpoint in South Africa, done an hour-long show for just three people at the Edinburgh Festival Fringe or been 'uniquely' rewarded during a gig ("a woman in Sri Lanka tried slipping a USD100 bill down my boxers") — life might seem pretty interesting to you. At the receiving end of these bizarre experiences is Papa CJ — a comedian of international repute, an Oxford graduate and a former corporate guy.
The year 2004 saw this London-based Kolkata boy abandon his job in favour of stand-up; thanks to a comedy gig he attended at the Edinburgh Festival Fringe that year. "The transition from a management consultant to a comedian was quite smooth… You talk bulls**t for a living. Stand-up comedy often requires just the same," says CJ. Of course, there were moments in his initial days where he competed with "a thousand other new comedians, vying for the same 10-minute spot".
He now returns to India with his internationally acclaimed show, Naked, that in 2015 was the first-ever show by an Indian comedian to be invited to the Melbourne International Comedy Festival.
Excerpts from an interview:
Q) As the sole Indian comedian in Britain when you first began, what was your experience like?
It allowed me to represent a voice and viewpoint that was unique and fresh to British audiences.
Q) Your Twitter bio says 'Comedian and Motivational Speaker' — that's an unusual combination.
I'm frequently invited to conduct motivational speaking sessions at educational institutions. I run training workshops for corporates that range from public speaking to lessons on what management can learn from stand-up. I've previously been an executive coach based in the UK and trained over 50 blue chip companies worldwide including Nike, BBC, Accenture, Unilever and HSBC. This background has helped me take comedy beyond the stage.
Q) As a stand-up comedian, where do you draw the line on what you can joke about?
It is the audience and not the comedian that draws the line. Those who don't like our style or voice eventually weed themselves out because we no longer pander to them. The longer I do comedy, the more I realise how little I know about this incredibly complicated, yet beautifully raw and honest art form.
Q) You're publicly performing in India with Naked after six years. Why now?
I have been a one-person team for the last six years. For public shows, you have to book auditoriums and get permissions. It is far too much hassle for one person. Therefore, when I'm approached by a sponsor who would like to do a tour as I have been now, I'm always up for it.
Q) How is Naked different this time?
With Naked, I'm talking about things that make us uncomfortable. I'm looking inwards and delving deep into chapters of my own life to emotionally connect with my audience in a whole different way. As with previous chapters of the show, audiences personally identify with the narrative. And while all of them laugh, some of them cry, a few even walk out looking at their own lives afresh.
Don't miss
What: Papa CJ will perform in Mumbai on January 17, 7.30pm
Where: Jamshed Bhabha Theatre, NCPA, Nariman Point
Tickets: Rs 500 onward on bookmyshow.com
Close Story
Personalise your news feed. Follow trending topics