Weekly Horoscope: Check Astrological prediction from 16th to 22nd January 2023
Jan 15, 2023 09:00 AM IST
Bejan Daruwala's son Chirag Daruwala writes down weekly horoscope predictions on HindustanTimes.com. Find out what the planets have predicted for these signs from 16th to 22nd January 2023.
Aries Ganesha says old problems will be solved. Any important stalled work will be completed. Students' minds can be focused on continuous hard work. It is time for the marriages of the unmarried to be fixed. Will focus on solving domestic problems. Efforts will be intensified in education competitions. The mind will be happy to get good news suddenly this week. Any important work that has been stuck for a long time can be expected to be solved. The means of income will be accessible. This week, you will be troubled due to an obstruction in some important work. There will be intensity in old relations but avoid slander and slander. Your critical nature can reduce emotional exchanges in relationships.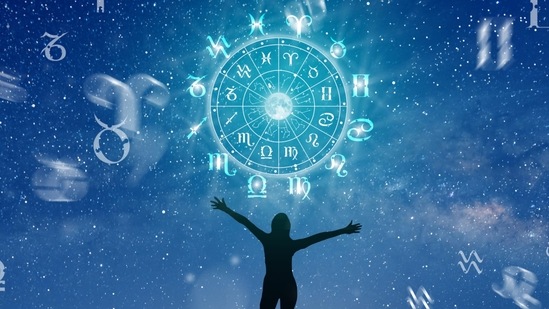 Taurus Ganesha says new enthusiasm will be communicated with auspicious feelings. Good plans will bring success. All old problems will be solved. Any long-distance travel is possible. Will be hopeful of some important successes. Due to busyness in employment, lack of time for personal needs will come in the way. This week, the grip on governance will remain strong. You can take advantage of your intellectual potential in the workplace. This week there can be trouble in traveling for some important work. Proximity to people of flattering nature can be harmful to you.
Gemini Ganesha says progress is possible with the implementation of new schemes in the economic sector. Proximity to highly placed people will lead to progress. The activism of politicians will increase. It's time for a big job change. Accidental travel will be beneficial.Reasonable hard work can be focused in education competition. Spiritual faith will increase this week. Attraction towards a new business may increase. Loss is possible by impulsive decision. Can be worried about ill health in the family. New business relationships may intensify this week. Will be popular because of his creativity. The job environment will be pleasant.
Cancer Ganesha says hard work can be beneficial in the field of livelihood. Discharge in social work will increase in popularity. Emotional dissatisfaction is possible in the domestic environment. Will be interested in new works. Government employees can get pleasant results from some changes in situations on the job. Minor health-related problems are possible this week. The mind will be worried about the proper arrangement of resources to meet the increasing responsibilities. An elite person in the family may have a possible disease. This week you will get success in the endeavored areas. Efforts in employment will be worthwhile.
Leo Ganesha says due to increasing responsibilities, there will be pressure on the mind to complete on time. Politicians may have to face some ups and downs. Do not get angry about small things. This week, the mind will be focused on new schemes for economic strength. Learners can get benefit of planetary compatibility. Material comforts will increase. Your behavior this week will bring depth to your close relationships. A favorable situations in the workplace can make the mind happy. There can be preoccupation related to social discharge. Your talent can flourish in the business sector. You can get the affection of your spouse.
Virgo Ganesha says accidental long-distance travel may have to be done. Work patiently in odd circumstances. Some financial problems will trouble you. Suddenly some good news can make the mind happy. There is a strong possibility of the transfer of government employees this week. Get expert advice before investing in a new business. This time can be busy for government employees. Planetary compatibility will be beneficial for the students. Some arguments with the borrowers are possible. This week, the mind surrounded by negative apprehensions will be engaged in the shelter of God. Laziness this week can deprive you of important benefits.
Libra Ganesha says the mind can be influenced by progressive thoughts. Beware of the activation of opponents in the workplace and this is the time of major changes in life. Will be excited with interest in any new work. The Job environment for government employees may be a bit unpleasant this week. Would appreciate responsible behavior at home. Your mind can be very anxious due to not being able to function properly in important areas. There will be intensity in love relations. Some strange desires can influence the mind and this week stop living in fantasies and move forward in favor of the material world.
Scorpio Ganesha says there will be a feeling of desired success in endeavored areas. Some new doubts can create bitterness in old relations. The mind can remain upset due to excessive running. Keeping a balance between income and expenditure is right for you this week. Do not do any work in haste, otherwise mistakes are likely to happen. Control your teenage behavior as it can have a bad impact on your image at the workplace. Proximity to high-level people can prove to be very beneficial for you this week. There will be a feeling of happiness and enthusiasm on receiving the affection of relatives and close relatives. Long-distance travel can be planned. A spouse's emotional affection will make you energetic.
Sagittarius Ganesha says too many responsibilities at once can put a burden on the mind. The mind can be engaged in social and auspicious works. Take advantage of good opportunities by subduing your apprehensive mind with prejudice. This week you will be worried about the efficient discharge of any important responsibility. Mother's support will be received. Your mind can be happy with this week's good profit opportunity. The planned methodology will create an imbalance in income expenditure. Progress is possible through activities this week. You may try to implement new business plans with enthusiasm this week. There will be cooperation of politicians with high-level people.
Capricorn Ganesha says problems in married life are possible due to obstruction in efforts this week. Auspicious events are possible at home this week. Control sensitivity and anger. There will be good success in the workplace and gems of talent will be scattered. Due to increasing new responsibilities, the mind can be worried about their fulfillment. Social and business contacts will increase. Faith will increase in religious works. In a sensitive position this week, childish nature can adversely affect the image. fix it up. It is possible to have a rift with colleagues and superiors on the job. Efforts in education competitions will be fruitful. The family atmosphere will be pleasant. Expenditure is possible in material comforts. Some important family obligations can be fulfilled.
Aquarius Ganesha says will be able to uncover talents with good ideas. Time will be favorable for politicians. be careful about your health. Some unpleasant things can cause bitterness in your relationship. Continuous hard work in the field of the job will keep you worried. This week some obstacles will be faced in the endeavored areas. Laziness is possible due to excessive hard work in the workplace this week. The mind may be preoccupied with the accumulation of material comforts. Your popularity will increase this week due to your eloquence and efficiency. Will get the benefit of high-level relations. Time can be especially beneficial for politicians. Emotional support from parents can increase enthusiasm.
Pisces Ganesha says this week, between morality and immorality, the mind will not be able to keep pace with the physical environment. Insignificance will become a hindrance in the completion of important tasks. Expenditure is possible in the fulfillment of material comforts. Some financial problems will disturb the mind. It will be better to forget the past because it will make the relationship sweeter. Do not create bitterness regarding relationships due to any frustration or inferiority complex. Some things in the family will cause emotional pain to the mind. This week you may suffer mental distress from a close relative. Some concerns may work in education competition. People associated with the government can get opportunities for profit this week and the effort made for some important work can be worthwhile.
Contact Shri Chirag Daruwalla:
Call / whatsapp on: +91 9825470377
Email: info@bejandaruwalla.com
Website Url: www.bejandaruwalla.com