Ahan always wanted to be an actor. He is an obsessive actor: Suniel Shetty
Suniel Shetty talks about his son Ahan and his dreams, current generations of actors, and how actors should take more risks.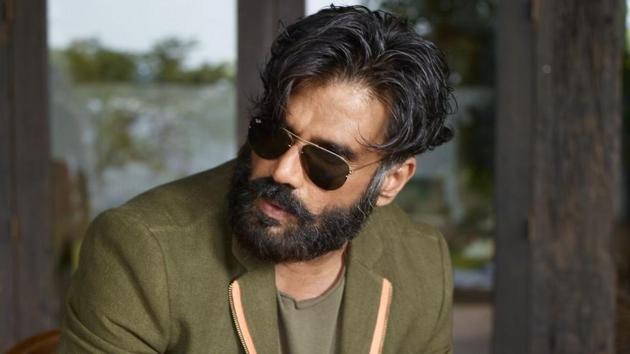 Updated on Dec 17, 2016 06:37 PM IST
Actor Suniel Shetty's daughter, Athiya, made her Bollywood debut last year, and his son Ahan Shetty's debut is on the anvil. Ask Suniel about the kind of advice he offers them, and he says, "I tell them not to fear that Friday [release] and be prepared. Don't believe that you will rule, because on that Friday, it's the audience who decides. If you know your art, keep working at it."
Suniel says that while Athiya considers his suggestions while signing films, the final call is entirely hers. "She discusses [matters] with me, but takes her own decisions. Otherwise, she trusts her agency and believes whatever they are doing is best for her. You have the final say, but you believe in someone and you follow it [what they do]," says Suniel.
Ask him if Ahan has always harboured dreams of being an actor, and Suniel says his son has wanted to be one since he was a child. "The only thing he always wanted to do was to be an actor. He's still training — he's an obsessive actor. I believe the current generation are the most hard-working and sincere. I'm not being biased, but I have seen kids across various fields," says the actor.
+
However, Suniel feels that the only factor that is "dissatisfying" about the current generation is that "they're risk-free". "Their calculations about their films and endorsements is perfect, which is a good thing. But actors need to take risks. Overall, one also needs to give younger talent and younger actors a chance. I did about 130 films and worked with 70 young directors in my career. I must have made mistakes, but I gave other people a chance. Very few people even take risks or opt for stuff that is different," he says.
+
Suniel names Salman Khan and Akshay Kumar as two actors who have dabbled in a range of films. "Salman and Akshay are taking risks and signing different kinds of films, right from comedy to patriotic subjects. And they're working."
Close Story