Aladdin first reactions are in and they are surprisingly positive: 'Will Smith's Genie is a lot of fun'
The first reactions to Guy Ritchie's remake of Aladdin are in and they aren't as bad as everyone had expected. Check them out.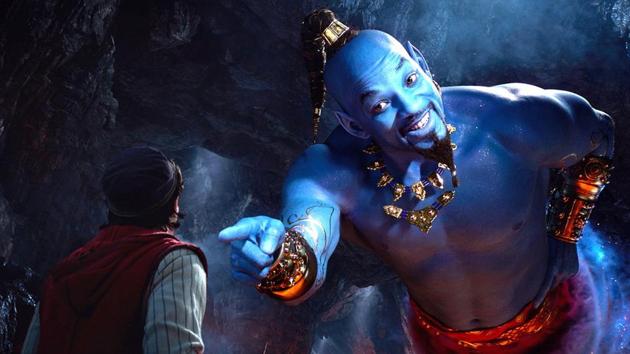 Updated on May 18, 2019 06:53 PM IST
The first reactions to Guy Ritchie's live action remake of Disney classic Aladdin are out and they are surprisingly quite positive. The film seems to have exceeded expectations after the trailers, songs and clips were panned for being cringeworthy and cheap.
Several Twitter users gave the film a thumbs up, calling it fun and enjoyable. They praised Will Smith as the new Genie, despite earlier reservations against seeing him as the blue giant. "Smith's cocky/emotional sides make Genie mostly fresh," wrote Screenrant's Alex Leadbeater. "Will Smith brings a fun energy to his take on the Genie, even if the CGI lets him down," wrote Digital Spy in their tweet.
Also read: Deepika Padukone wows Cannes in a lime green dress, Ranveer Singh calls her 'nuts and un freaking real'. See pics
Even the chemistry between Lena Massoud and Naomi Scott--who play Aladdin and Princess Jasmine, respectively--was lauded. "My expectations were in the gutter, but #Aladdin was so much more fun than it had the right to be. The two leads were great and the visuals were amazing. Much better than Dumbo," wrote a Twitter user.
However, everyone agreed that the film needed a lot more to be counted among great movies. The editing, the VFX and even the cinematography received criticisms. Check out all the reactions here:
Disney's Aladdin is a live-action adaptation of the loved animated classic movie. The animated version that had taken the world by storm in 1992 established a legendary status amongst fans, especially with its blockbuster music. It starred the late Robin Williams as the Genie.
Talking about Will as the new Genie, Guy Ritchie said, "Will is a tremendously generous artist in every sense."
"A lot of my job was encouraging Will to just be Will, but he was also very open to new ideas. We would riff on different ideas and found a rhythm between us where it quickly became apparent which ideas were going to float and which ones would sink," he added.
Aladdin will release in India on May 24 in English, Hindi, Tamil and Telugu.
Follow @htshowbiz for more
Close Story