For the first time, Akshay Kumar lends his name to a film
Updated on Jun 29, 2018 07:23 PM IST
Actor Akshay Kumar says that though he has produced several films in the past, he never felt the need of lending his name to the film and always used his production companies' name. But for Chumbak, he made an exception.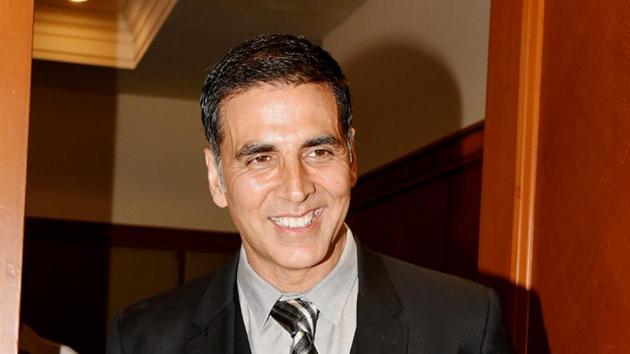 Hindustan Times |
, New Delhi
Monika Rawal Kukreja
The teaser of Marathi film Chumbak is garnering a lot of praise; however, many people might not have noticed a special thing in that — this is the first time that a film's teaser has 'Akshay Kumar presents' in its credits, which is a big departure from the actor's conventional method of using his production houses' name for the films that he is backing.
The actor exclusively tells HT the reason behind this shift and what made him attach his name to this film, which is a first for him. "In my entire career, my production houses have produced a lot of films but I never really felt the need to lend my name to any of the projects. However, with Chumbak, even though it's a very small film made with a total budget of ₹1.5 crore, it has such a big heart that I could not resist calling it an Akshay Kumar film. I am proud to be presenting it," says Akshay.
The actor's production companies including Hari Om Entertainment, Grazing Goat Pictures and Cape of Good Hope have churned out several films but none carried Akshay's name as the producer.
The endearing teaser of Chumbak shows a 15-year-old boy's [Baalu] coincidental meeting with a 45-year-old mentally challenged man [Prasanna], a character portrayed by Swanand Kirkire, who marks his acting debut with the film.
Akshay adds that he was completely blown over by the performance that Swanand has delivered in the film. "Although he is a noted dialogue writer and a lyricist in Bollywood and is making his acting debut, he has done such brilliant work that this no way one can say that he is acting on the big screen for the first time. So, the moment I saw the film, it took me less than a minute to decide that I want to give my name as the presenter," he says.
The actor, who first saw the film at MAMI Mumbai film festival in 2017, stated that ever since he watched the film, it lingered in his mind so much so that eventually he decided to present it. The actor has also tweeted that he hasn't seen such an honest film yet, which made him laugh and cry both.
Follow @htshowbiz for more