Ranbir Kapoor to move back in with dad Rishi Kapoor? Plans with girlfriend Alia Bhatt will have to wait
Apr 21, 2019 02:09 PM IST
Ranbir Kapoor's plans with girlfriend Alia Bhatt will have to wait, as a new report has suggested that he is moving back in with his parents to be closer with dad Rishi Kapoor during his illness.
Actor Ranbir Kapoor plans to move back into his parents home to be closer to his father, Rishi Kapoor, as he battles an unspecified illness. It was previously speculated that he would be moving in with his girlfriend, actor Alia Bhatt.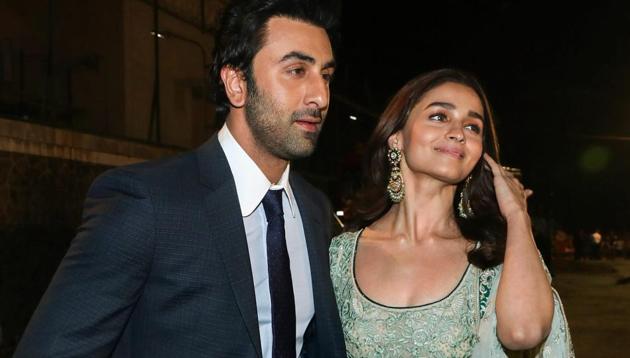 An Asian Age report quoted a friend of the actor as saying, "The recent circumstances (father Rishi Kapoor's illness) has brought Ranbir close to his father. He wants to spend maximum time with his parents."
In January, it was reported that Alia had paid double the asking price for a new home in Juhu, leading to speculation that the couple might be planning a future together. Alia was quick to dismiss these reports. She told Bollywood Hungama, "Nothing of the sort. It is a place I've bought as my office space. Yes, I've started my own production house. I've named it Eternal Sunshine Productions. Do you like it?"
Other reports suggested that Ranbir had enlisted mother Neetu Singh to look for a new house. More recently, the couple was spotted outside a real estate company's Mumbai offices, further increasing speculation.
Rishi went to US in 2018, and has been receiving medical attention in New York ever since. Ranbir and Alia have often visited him during his extended sabbatical in the Big Apple. Rishi has said that he is rearing to return to India and get back to work. "Looking forward to working again. I am much better now," he said, according to the Asian Age report, adding, "Many people have been constantly inquiring. Sanjay Dutt, for example, has been in touch regularly. Actually more than me, it is my wife Neetu whom everyone messages about my health."
Rishi was last seen in Netflix's Rajma Chawal. Ranbir and Alia will star opposite each other for the first time in December's Brahmastra, the first part of a planned fantasy trilogy, in which Ranbir is said to be playing a DJ/superhero. Alia recently said that she had pleaded with director Ayan Mukerji to cast her opposite Ranbir. "The idea for Brahmastra was conceived long back when Ayan had just done Yeh Jawaani Hai Deewani. I wanted to work with him and I have always wanted to work with Ranbir as well. I pleaded to Ayan that please cast me with him," she said.
Follow @htshowbiz for more