Sushant Singh Rajput donates Rs 1 crore as aid for Kerala on behalf of a fan. Read details
Sushant Singh Rajput, like many other Bollywood celebs such as Shah Rukh Khan and Amitabh Bachchan, has donated a sum of money to Chief Minister's Relief Fund for flood-hit Kerala. However, there's a little twist in the tale.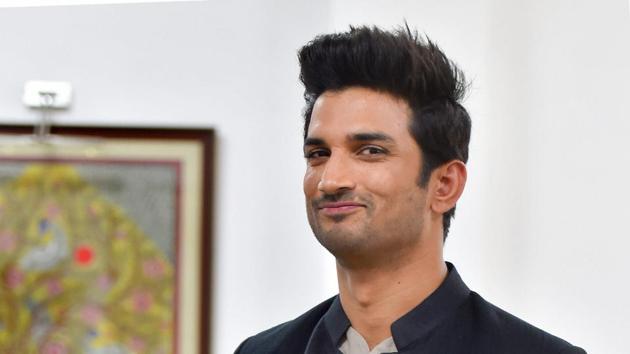 Updated on Aug 22, 2018 03:16 PM IST
The floods in Kerala have shown the extent to which nature's fury can go. With more than 400 casualties and lakhs in relief camps, the story is a fearful one.
Since the news of flood first came out, a lot of celebrities, both from Bollywood and south Indian film industries, have been tweeting and sharing posts on social media asking public to contribute liberally for rescue and relief work.
While a host of Bollywood celebrities like Shah Rukh Khan have made contributions, actor Sushant Singh Rajput has done something unique -- not only has he made a payment of Rs 1 crore, he has done so in the name of a fan!
Donating the sum to Chief Minister's Relief Fund for flood-hit Kerala, Sushant shared details of the deal on his social media handles. Here's how it happened. A fan of his tagged him saying: "Sushant Singh Rajput, I don't have money but I want to donate for the flood. How can I donate? Please tell me."
Now Sushant replied to his fan saying that he has contributed the sum. He also posted screenshots of his contribution and wrote: "As promised, my friend, @subhamranjan66, what you wanted to do, has been done. You made me do this, so be extremely proud of yourself. You delivered exactly when it was needed. Lots and lots of love. Fly. Cheers," Sushant captioned his post, adding the hashtag, 'My Kerala.'"
Among the Bollywood A-listers who have made a contribution are Amitabh Bachchan, Vidya Balan and many others.
Meanwhile, Sushant has been busy preparing for Ironman Triathlon, which incidentally, forms part of his 150 'Spectacular Dreams'. The triathlon is considered one of the world's toughest races and Milind Soman is among Indians who has completed it in the past. The triathlon includes a 3.8-km swim, a 180.2-km cycle ride and 42.2-km run raced in that order without a break which the participants are required to complete within 16 hours to win the title of 'Ironman'.
Follow @htshowbiz for more
Close Story
Personalise your news feed. Follow trending topics