Sushant Singh Rajput is training hard for the gruelling Ironman Triathlon. Watch his videos
Sushant Singh Rajput is preparing for Ironman Triathlon, which is part of his spectacular 150 dreams, which incidentally also involves writing a book and getting Meryl Streep's autograph.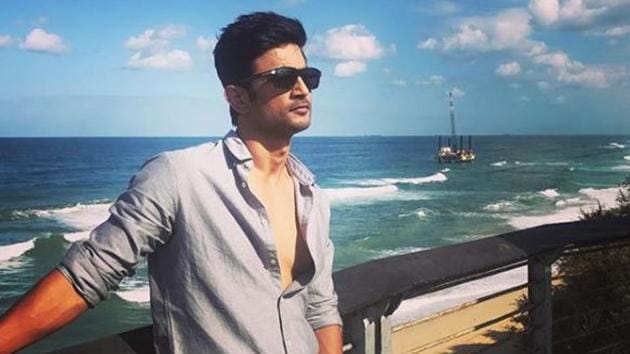 Updated on Aug 17, 2018 01:47 PM IST
Sushant Singh Rajput is not happy being just a star, now he wants to become 'Ironman' too, but not of the Marvel kind. He has been keeping us busy with training videos while he prepares for Ironman Triathlon. The actor keeps posting videos on his Instagram account to take his fans through his schedule. On Thursday, he posted a video of himself skipping. From the look of it, it seems like a rain-soaked day on the roof top of a hotel. He has a headphone on and as he skips, he turns 360 degrees.
Sharing the video, Sushant wrote: "#Dream 3/150 IRONMAN TRIATHLON Day 2 Warmup- variation of a Skip-Rope Process- 1.Gamification 2.Biomimic Frame speed of the video - normal 24fps Tomorrow Trying a variation of the same variation with eyes shut. #livingmydream #lovingmydream."
+ +
He also posted a video of him doing, what he calls, 5-clap pushups. Sharing it, he said: "Dream 99/150. "To be able to do a 5-clap pushups." - take it from 3 to 5 claps and improve the form. #livingmydream #lovingmydream #Ironman."
+ +
+ +
Those of you who aren't clued in, Ironman Triathlon is part of Sushant's 150 'Spectacular Dreams'. The triathlon is considered one of the world's toughest races and Milind Soman is among Indians who has completed it in the past. The triathlon includes a 3.8-km swim, a 180.2-km cycle ride and 42.2-km run raced in that order without a break which the participants are required to complete within 16 hours to win the title of 'Ironman'.
Sushant remains among the most unconventional stars in Bollywood today. His choices in films have been eclectic -- Detective Byomkesh Bakshy! to Raabta -- he doesn't really stick to any single turf. He doesn't take stardom too seriously. He is, in many ways, a self made actor, with years of acting in TV serials before he hit the big screen. Finally, he has a passion for sports which is one of the reasons why his work in Dhoni biopic, MS Dhoni: The Untold Story, came up for much praise. The actor's career took a beat after the debacle of Raabta, but he might just bounce back, if his next, Kedarnath, does well.
Follow @htshowbiz for more
Close Story