Amitabh Bachchan, Shah Rukh Khan, Dulquer Salmaan, Kamal Haasan and others contribute towards Kerala flood relief fund
Indo Asian News Service |
HT Correspondent
Aug 19, 2018 04:01 PM IST
Actors from across the country have contributed to the Kerala flood relief fund and have also urged their fans to contribute all that they can.
Celebrities like Amitabh Bachchan, Shah Rukh Khan, Dulquer Salmaan and Jacqueline Fernandez have contributed towards relief work in flood-ravaged Kerala. They have also urged others to donate.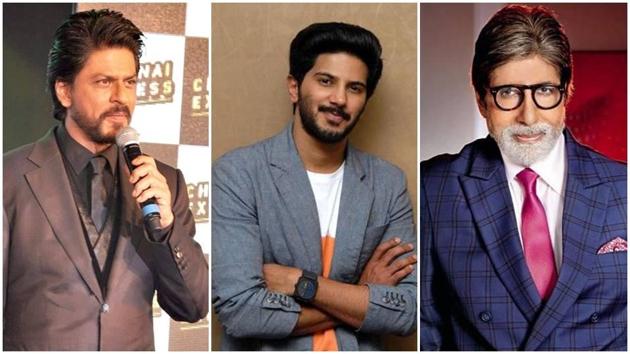 "The devastation caused by incessant rain in Kerala is frightening. Hundreds and thousands of our sisters and brothers are in deep anguish! We must do all we can to contribute as much as we can towards the needs of the people of Kerala. I have. You must too," Amitabh tweeted.
The death toll due to rains and floods in Kerala increased to 370. Shah Rukh's Meer Foundation has donated Rs 21 lakh to a relief group working amongst flood victims. Jacqueline committed to donate Rs 5 lakh to NGO Habitat for Humanity India's Kerala Flood Relief Programme. She said in a statement: "I am deeply pained to see the devastation caused by the floods in Kerala. My heart goes out to the people in need and in order to help them, I have decided to donate to Habitat for Humanity India.
"I am happy that they have undertaken their disaster response work in Kerala. I appeal to all my friends, fans and peers from the film industry to come and support our flood relief work for the people of Kerala." Filmmaker Priyadarshan has already handed over his and actor Akshay Kumar's cheque to Kerala Chief Minister's Distress Relief Fund. "Let's together build back Kerala back to its glory again. No politics, no religion only humanity. Let's stand together to save Kerala," he tweeted.
Actress Chitrangda Singh has also urged people to "join hands and hearts" and "help our countrymen. Stand for Kerala". Bollywood celebrities like Karan Johar, Varun Dhawan, Hrithik Roshan, Shahid Kapoor, Alia Bhatt and Anushka Sharma, among others also tweeted support for the state and its people.
Hrithik wrote, "The situation in Kerala is critical. Help is required. Please let's come forward and do whatever we can. Our friends in Kerala need us right now. I have contributed a sum and I request you all to do whatever you can. God bless #KeralaFloodRelief."
Actor Sidharth Malhotra said he has contributed to the relief fund for the state and wrote, "Let's all get together and show our unified strength for Kerala. Contribute however you can and donate any amount here. Pray for everyone in distress. #KeralaFlood."
"Kerala is on red alert and Habitat for Humanity India is helping those who are stranded! I urge everyone to help those in need..." Jacqueline Fernandez tweeted. Swara Bhasker shared a message on her Instagram page and also urged people to donate for the cause.
"The state of #Kerala in #India has been devastated by floods. Hundreds have died and bodies are still being recovered. 600,000 people are living in shelters. Please donate and help #savekerala #keralafloods," she wrote.
Karwaan actor Dulquer Salmaan tweeted a poster with emergency numbers to help the people. "Urging and requesting the #nationalmedia to focus and draw attention to #keralafloods! Each day is looking more grim for millions," he said.
Actor from Tamil film industry including Surya, Rajinikanth, Kamal Haasan, Nayanthara and others contributed to the relief fund and urged their followers to help and contribute in anyway they can. Actors of the Malayalam film industry including Parvathy, Amala Paul and others are on ground helping people at relief camps.
(With inputs from IANS and PTI)
Follow @htshowbiz for more