Tom Alter: The composite actor who looked directly into the eyes of his audience
Updated on Sep 30, 2017 06:05 PM IST
A gold medallist in acting from the Film and Television Institute of India to a consummate actor in films and on stage, Tom Alter had an indomitable spirit to ace the screen.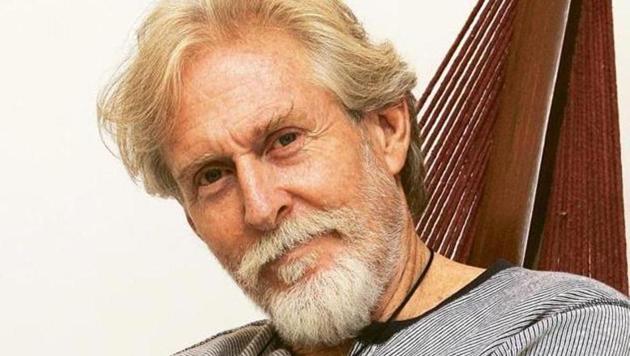 The first time I saw Tom Alter was when he came to Jamia Milia Islamia University to play Maulana Azad, one of the famous theatre avatars then. Some aspiring actors circled him backstage and one of them asked in broken English, "Why you so good in Urdu?"
It was absurd because we had just seen and heard him speaking for hours in chaste Urdu. And the question was put in bad English. However, the actor's response was out of the blue and witty. "Why you no Urdu (Or maybe Hindi)?" he asked, amusingly.
That set off a round of laughter and broke the ice. Soon, he was teaching students breathing exercises.
I met him again at a film promotion. He was jovial as ever.
I also heard stories about him from my friend and his son Jamie Alter when we worked together at a media house. Tom Alter came across to me as a doer, always on the move, whether it was playing the reporter on a news channel during elections or enacting the clichéd English-speaking heroine's father in a Bollywood film. He changed colours to suit the audiences. It wasn't surprising because early in his career, he did everything, from studying at Yale to teaching at a Haryana school.
Having earned a gold medal in acting from the Film and Television Institute of India, Tom Alter had an indomitable spirit to ace the screen.
Manoj Kumar's Kranti (1981) was probably his breakthrough film. Despite his small role — he was terrifying as a British general — he was appreciated as a serious actor.
With films like Satyajit Ray's Shatranj Ke Khiladi, Mahesh Bhatt's Aashiqui and Ketan Mehta's Sardar, he shifted gears at will.
Interestingly, in spite of so many seemingly negative roles, Alter maintained a very positive halo off-screen. His benevolent eyes, like that of a family head, perhaps made people believe that he was a different person beneath this tough exterior.
The actor was born in Landour, two kilometres above Mussoorie, in Uttarakhand to an American family — his grandparents moved to India from Ohio, US, in 1910 — which imbibed lessons from places like Allahabad, Jabalpur, Saharanpur and of course, Mussoorie to become really pan-Indian.
Yet, for him to move to Bombay with the dream of becoming the next Rajesh Khanna was a huge leap. A lad from a family rooted in America wanting to conquer Bollywood, it has to be his indomitable spirit, and the confidence in his language and acting skills.
Alter kept taking small steps. Sometimes as a sports journalist, sometimes as a cricket coach. By 1995, he was a fairly known face for those who were acquainted with films and TV.
He struck terror again through the TV serial Junoon (1994) which had started broadcasting on Doordarshan. He played a venomous businessman Keshav Kalsi, who was unpredictable, sarcastic and an evil charmer.
Besides, his plays also stood out, especially the one-act shows Maulana Azad, Mirza Ghalib, etc. Those who know theatre know how difficult it is for actors to shine through roles that have nothing but dialogues in Urdu or Hindustani. No formations, restricted movement on screen and a table-chair. That's it.
But Alter brought a different zeal to the characters, connecting with audiences using his experience and making such plays a hit among college-goers. I especially remember how he used to directly look into the eyes of the people in the front row while delivering dialogues.
Tom Alter's death leaves a vacuum in acting. He will still be scene in a few roles, but they will be the last.
For an ardent admirer like me, there are the old videotapes, including that of the famous interview of Sachin Tendulkar, even before he became the Little Master. We will keep going back to them.
Follow the author at Twitter/@nawabjha