Vidhu Chopra laughs, Hirani smiles as Ranbir Kapoor comments on casting couch
Apr 24, 2018 06:58 PM IST
Ranbir Kapoor was asked to comment on the issue of casting couch in Bollywood.
With Saroj Khan's attempt to justify casting couch on the headlines, it was no surprise that Ranbir Kapoor was asked to give his opinion on sexual exploitation in the Hindi film industry. While the actor said he has never faced it first-hand, he denounced it "worst". Speaking at the teaser launch of his upcoming film Sanju in Mumbai, Ranbir said, "If it's there, it's the worst kind. I have never faced casting couch."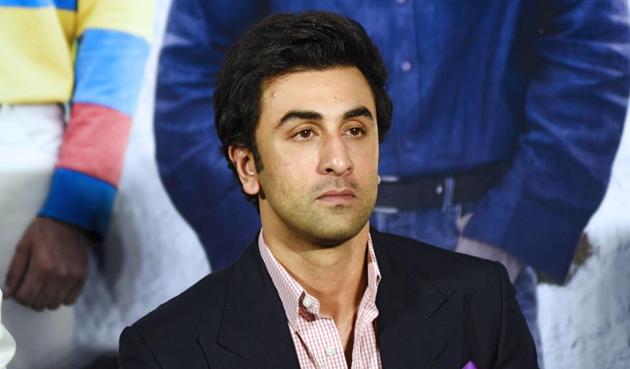 Saroj Khan defends casting couch, says industry doesn't abandon women after rape
However, a video from the event was soon shared on social media which shows the Sanju team laughing as Ranbir gives his answer. Producer Vidhu Vinod Chopra is seen asking the mediaperson, "What do you think our view should be," before Ranbir could answer. As Ranbir speaks, Chopra and film's director, Rajkumar Hirani, can be seen laughing. Their reaction has come in for criticism on Twitter with many questioning why it was seen as a joke.
Choreographer Saroj Khan has since apologised for her comment in which she justified the casting couch saying that "at least the film industry provides work and doesn't rape and abandon you." She also said that it was largely consensual and if you are talented, why would you need to "sell yourself".
Sanju teaser: Let Ranbir Kapoor take you through Sanjay Dutt's life
Ranbir plays Sanjay Dutt in the film that is a biopic on the latter. The Barfi star said he enjoyed playing Dutt as Munnabhai. "It was difficult to play was the young Sanju. There were more faces we had to show; the drugs and his mother's loss. The fun was the Munna Bhai phase," he said..
He also spoke about his preparation for the role: "I know Sanjay Dutt as a family friend. When I read the script, I got to know his life journey. That shocked me . Drugs, his controversy with terrorism, his equation with his father, everything shocked me."
Follow @htshowbiz for more