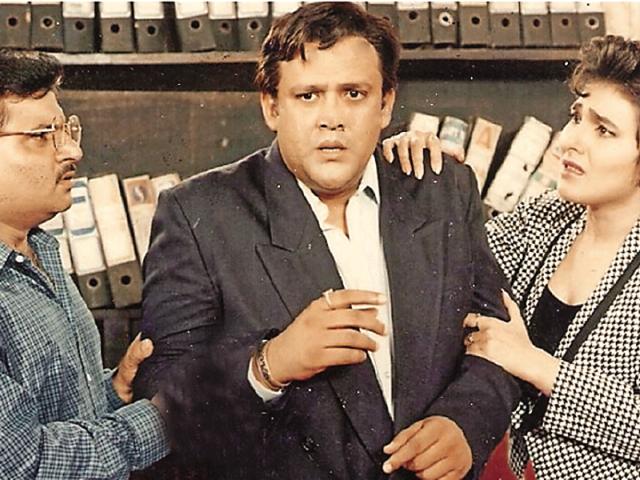 In Tara, director Raman Kumar brought alive Vinta Nanda's stories of her hostel days through fiction
"I remember the programming head calling me to his office and saying, 'women like you should not be allowed in the country'. I knew I had done something right!" remembers Vinita Nanda.
UPDATED ON JAN 09, 2016 07:55 PM IST
How did Tara happen?
Kumar: When Zee TV approached me to helm a show, I was looking for a change of pace, having previously directed a comedy show Yeh Jo Hai Zindagi for DD. Vinta, who had worked with me in theatre, came on board as Tara's writer and co-producer. She would narrate stories of her friends from her hostel days and I brought them alive through fiction.
Nanda: The characters were relatable because they were middle-class girls forging their own paths in society. While Arzoo (Neha Sharad) was an investigative journalist coming to terms with her father's involvement in a case, Kanchan (Ratna Pathak Shah) was an illegitimate child who turned to the underworld to cope with her ordeal. Even Tara had seen her own father murder her mother. So when she and her boss (Alok Nath) fall in love, she is shown to be overprotective of his daugher. It was the flaws, eccentricities of the characters that people loved.
How did the famous 'freeze frame' (in which every episode ended with a closeup) happen?
Kumar: I had read a Mills & Boon novel where every chapter ended with a surprise, and I adopted that in Tara!
When you look back at the early years of satellite TV...
Kumar: It gave people like Mahesh Bhatt, Kundan Shah, Saeed Mirza and I a new platform to express ourselves. We were not commercial filmmakers, but products of parallel cinema. I don't like regressive television, and when the shows started reflecting that, we all backed out.
From HT Brunch, January 10, 2016
Follow us on twitter.com/HTBrunch
Connect with us on facebook.com/hindustantimesbrunch
Close