Why are all Hindi movie superheroes so lame?
Updated on May 10, 2012 02:55 PM IST
We idolize just about anyone but won't accept a grown man or woman in a mask...what is about the whole superhero genre that just doesn't work for Hindi cinema?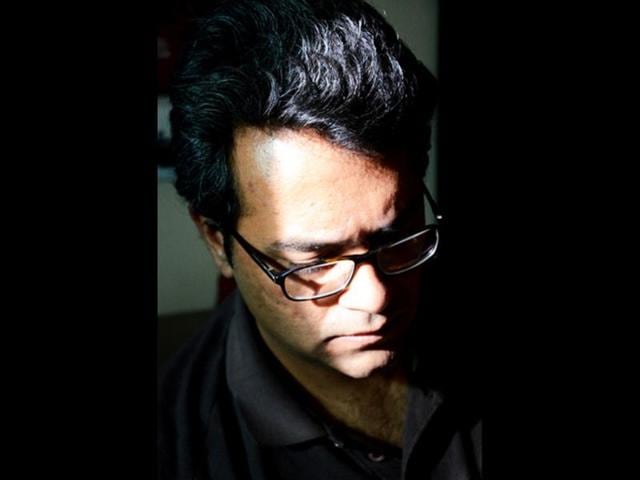 Hindustan Times |
Gautam Chintamani
Hindi cinema's heroes aren't simply men. They are supermen and always larger than life but in spite of everything Hindi cinema never really had room for superheroes. For a hero-starved nation that idolizes just about anyone who takes one step in a direction opposite from the norm, why don't we care for superheroes?

Hindi cinema is a century old and its been frequented by superheroes much before Krrish (2006) or Robot (2010) and Ra.One (2011). Way back in the 1920s Master Vithal, one of the biggest stars of the silent era, transformed into a masked buccaneer in a film called Suvarna Kamal (1926). He fought the odds and voyaged into strange lands in the quest of a golden lotus that possessed the power to counter the rage of Mahakali. Then there was Nadia as the Hunterwali in The Princess and the Hunter (1935) who set the wrongs right with a little help of a whip and a mask. We've had a couple of Zorro films, one even featured Navin Nischol in 1975, and a whole barrage of Tarzan films with Dara Singh. One of the reasons why superhero films never really became anything more than a cult could be because they were mostly B-films and the mainstream never took them seriously enough. The Dilip Kumars of the world were happy till they played swashbuckling princes who sword fought the scheming ministers working against the state and anything more wasn't welcomed.

In Hindi cinema the suspension of disbelief is like the elephant in the room that no one wants to mention. It'd want you to believe that a man can take on an entire battalion of Pakistani army with some aide from a hand-pump but when it comes to someone wearing tights and a cape he's just a freak and we don't believe in them. Things work just fine as long as the hero and his ability can be explained by any logic- those devoid of salt all their lives can not only survive snakebites but are venomous- like in the case of any sapera film. The other big pillar on which everything rests is science as witnessed in films like Mr. India (1987) or Koi…Mil Gaya (2003), even though the whole thing of an alien's healing touch is way out. This belief in science isn't a new phenomenon and was memorably used in Mr. X inBombay (1964) where an invisible Kishore Kishore roams around singing Mere mehboob qayamat hogi. Our heroes men of unparalleled strength and they don't need any masks or capes to get the job done. Commercial Hindi films made some serious efforts in the mid 1980s with the superhero genre in the name of infusing some new blood. Written originally with Amitabh Bachchan in mind, the success of Mr. India opened a window of opportunity for a modern and very real superhero. Bachchan had missed out on Mr. India but tried being even larger than what he was by becoming Shahenhshah (1988) and Toofan (1989). Shahenshah's bumbling cop who is a city slicker of a vigilante by night and Toofan's saffron caped crusader who is on a mission to stop zulm ki aandhi fell flat. Unable to give up Bachchan tried the genre once again in Shashi Kapoor's Ajooba (1991) that overflowed with some really tacky special effects. There was even an Indian version of Superman (1987) with Puneet Issar playing, ahem…Shekhar/Superman and Dharmendra playing Brando playing a Hindi Jor-El.

Are Indians smarter when it comes superheroes and supergals? Imagine the heat one would have to endure in the process to becoming a superhero. Every time a masked messiah tried wearing tights his mother would give him an earful. After much cajoling she'd allow him to go out but only after she got the parting of the hair right. The father would chastise him for not polishing his boots enough and the hapless dadi would ask him to get some jasmine flowers on his way back.

There are myths galore in our 5000-year-old culture and even though we might have rolled-up our flying carpets a sizeable part of the outside world still thinks of us a land of snakes and elephants. But when it comes to superheroes in cinema, the lines are clearly defined- men can play supermen, hell, men can play god but no wearing underwear over trousers. And if it came to that it's best used as a song sequence like the classic one from Dil Dariya (1988) where Govinda and Kimi Katkar get locked in a departmental store and dress up as Superman and Spiderwoman. That video has over 8 million hits…who says there ain't a market for some desi-disbelief?

Gautam Chintamani is an award-winning writer/filmmaker with over a decade of experience across print and electronic mediums.
(The views expressed by the author are personal)
From HT Brunch, March 18
Follow us on twitter.com/HTBrunch
Connect with us on facebook.com/hindustantimesbrunch
Personalise your news feed. Follow trending topics