Mahindra reboots two-wheeler business, will revive vintage brands BSA, Jawa
Oct 25, 2016 06:19 PM IST
Mahindra & Mahindra will focus on its Mojo sportsbike, and while launch motorcycles under the BSA, Jawa and Peugeot brands in the coming months
Leading SUV maker Mahindra & Mahindra is rebooting its loss-making two-wheeler business, shifting focus from the mass-market segment to focus purely on niche and premium motorcycles, and will also launch once iconic motorcycle brands BSA and Jawa.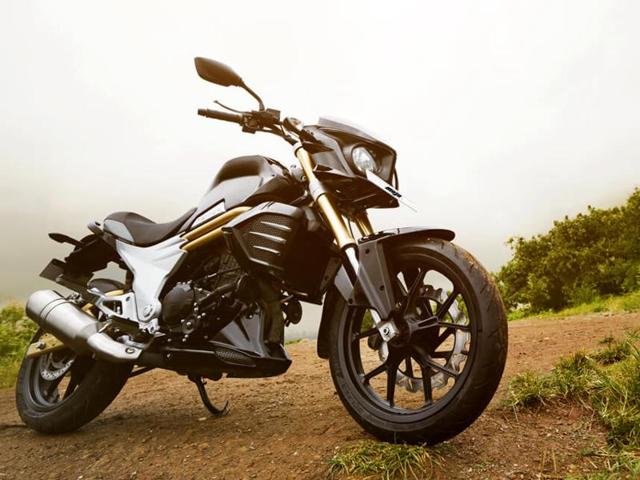 Mahindra Two Wheelers currently sells the Centuro and Mojo motorcycles, and the Gusto scooter in India. While these products will continue, it is cutting down marketing spends on the Centuro and Gusto to focus on the Mojo.
"We will continue with Centuro and Gusto, but with lesser marketing activity. We have reduced our marketing spends overall as a business by about 80%. As we ramp up production of the Mojo, you will see more of it in marketing campaigns," said Rajesh Jejurikar, president, farm equipment and two-wheeler business, M&M, said.
The company plans to launch four variants of Mojo over the next two years, which Jejurikar hopes will give the business much-needed momentum.
The move comes amid mounting losses in the two-wheeler business. In 2015-16, Mahindra Two-Wheelers reported a loss of Rs 615 crore on gross revenue of Rs 704 crore.
The focus will now shift to France's Peugeot Motorcycles, which it acquired last year. Peugeot scooters are largely sold in the European market, but M&M is launching them in Indonesia and Vietnam.
Earlier this month, Classic Legends Pvt Ltd, in which M&M holds a 60% stake, acquired British motorcycle maker BSA Company for about Rs 28 crore. Separately, it also has licensing rights to manufacture and sell Jawa motorcycles, which used to ride Indian roads till the early 1980s.
New products under both BSA and Jawa are expected to be launched in two years, said Jejurikar. BSA motorcycles will be launched globally, but not in India, due to a legal dispute over the brand here. Jawa will be launched in India and a few neighbouring markets like Sri Lanka.
M&M entered the two-wheeler business by acquiring a stake in Pune-based Kinetic Motor in 2008. But it has not had much success in the business dominated by HeroMotoCorp, Honda Motorcycle and Bajaj Auto among others.
Over 2015-16, Mahindra's two-wheeler sales declined 13% to 1.33 lakh units.
The company has halved its workforce in the two-wheeler business over the past 18 months, Pawan Goenka, executive director, M&M said, without disclosing specific numbers. While some of it was due to attrition and others were absorbed in other Mahindra Group companies. The company had also given VRS to about 250 staff.
Overall in the business, Mahindra Two-Wheelers plans to invest around Rs 300 crore in capital expenditure over the next two years.