UPA pressed RBI to cut rates, interfered in policy-making: Ex-chief Subbarao
In his book "Who Moved My Interest Rate?", Subbarao writes he was pressurised by Pranab Mukherjee and Chidambaram to cut rates.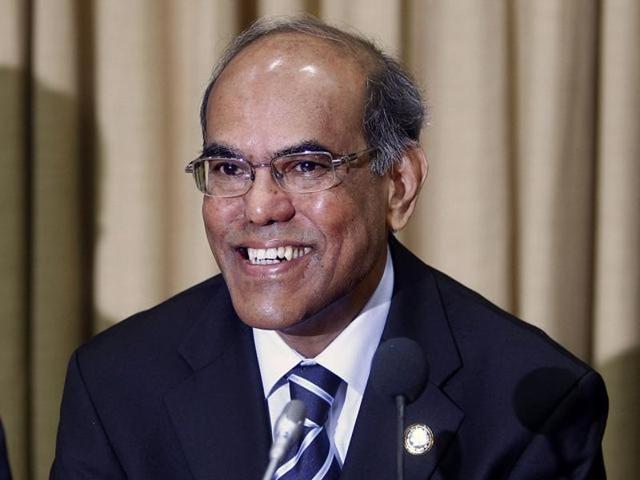 Updated on Jul 15, 2016 01:41 PM IST
Hindustan Times |
, New Delhi
HT Correspondent
The Congress-led UPA government repeatedly pressed the Reserve Bank of India to cut interest rates and tried to interfere in its policy making, former bank chief D Subbarao has revealed.
In his book "Who Moved My Interest Rate?", Subbarao writes he was pressured by Congress finance ministers Pranab Mukherjee and P Chidambaram to cut rates and that an unhappy UPA struck back by blocking RBI appointments when he refused to budge, reported the Economic Times.
Subbarao headed the RBI between 2008 and 2013 and is widely credited for steering the country deftly through the global financial crisis that sank most global economies but left India relatively unscathed.
The revelations come as the government gets ready to announce a successor to current RBI governor Raghuram Rajan, whose decision to not seek a second term was seen as a response to a bitter public campaign by BJP leader Subramanian Swamy and frequent disagreements with the finance ministry.
The Indian Express reported Subbarao rejected Chidambaram's comment that the government and RBI were on the same page in eight of out 10 monetary policies, citing several public disagreements.
Though reports of disagreements on fiscal policy between the RBI and the governor are frequent, this is possibly the first time since liberalization was ushered in 1991 that a former governor has gone public with his grievances.
Subbarao wrote that through his tenure, the government was uncomfortable with the RBI raising interest rates and seemed convinced that monetary policy was choking growth. "The logic of why the Reserve Bank should compromise its judgment so as to become a cheerleader for the economy never appealed to me," he wrote, as reported by the Indian Express.
Subbarao also reported a high-profile public rebuke by Chidambaram that broke with tradition to keep RBI-government differences behind closed doors.
In October 2012, Chidambaram unveiled the government's road map for fiscal adjustment just before the RBI policy meeting. Despite this, Subbarao did not budge, according to the Express.
Immediately after the RBI's policy statement, Chidambaram said, "Growth is as much a concern as inflation. If the government has to walk alone to face the challenge of growth, we will walk alone." Less than a week later, Subbarao alleged Chidambaram snubbed him at an event in Mexico.
The Times of India also reported an instance where Subbarao says Chidambaram asked the RBI to nominate a member to a government committee against the wishes of the RBI chief.
"I was annoyed and upset by this decision. Chidambaram had clearly overstepped into RBI turf," says Subbarao in his book.
There were times when Mukherjee too wasn't happy with the central bank, he says.
"There is a price to pay, of course, for not falling in line," writes Subbarao, according to the Economic Times.
"The government has several ways of showing its displeasure, and the way they chose to do so with me was by going against my recommendations in the reappointment of deputy governors in the bank."
Chidambaram, however, played down the reports. "The book has other passages where he praises me and thanks me. I have written an endorsement of the book," he told Hindustan Times on Friday.
There was speculation that Pranab Mukherjee was irked by some regulatory decision taken on Usha's (Thorat) watch which, of course, came on top of his general unhappiness with me." Thorat was not reappointed as deputy governor in 2010.
"Something similar happened with Chidambaram as well. Subbarao's suggestion that Subir Gokarn be given another term as deputy governor was rejected," Subbarao writes, as reported by the Economic Times.
But despite the differences, Subbarao says he was mentally prepared to accept an extension before his term ended, according to the Times of India.
"I had weathered the global financial crisis and was in the midst of fighting a raging battle against inflation. Going away at this stage would have felt like walking away from the battlefield," he says, as reported by The Times of India. Subbarao was granted a two-year extension in 2011.
Close Story
Personalise your news feed. Follow trending topics