Oyo founder booked for fraud, company refutes charges
Updated on Sep 14, 2020 11:30 PM IST
The case was registered by Dera Bassi police after Chandigarh businessman Vikas Gupta alleged that Oyo Hotels and Homes Private Limited top management had illegally terminated an agreement with him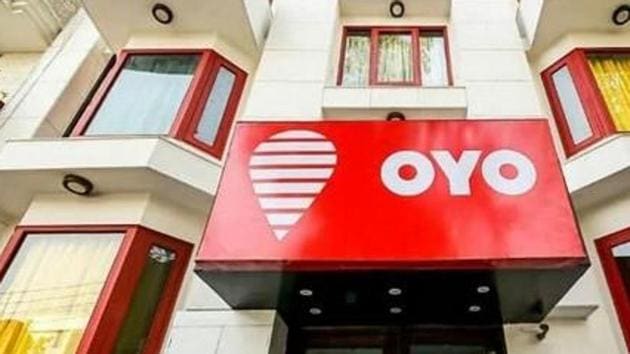 Hindustan Times, Chandigarh |
, Mohali
HT Correspondent
An FIR has been registered against Ritesh Agarwal, founder and CEO of Oyo Hotels and Homes Private Limited (OHHPL), and Sandeep Lodha, CEO of OHHPL's brand Weddingz.in, for alleged fraud and conspiracy.
An Oyo spokesperson, however, refuted the charges against the company.
The case was registered by the Dera Bassi police last week after Chandigarh businessman Vikas Gupta alleged that the OHHPL top management wriggled out of an agreement with him illegally and with criminal intent.
The agreement was signed in 2019 with Gupta's Manimajra-based company, Vikas Mineral Foods Limited (VMFL), which runs the marriage palace Casa Villaz Resorts in Dera Bassi.
Gupta, who held a press conference on Monday, said he had submitted all the documents OHHPL had asked for and after its top management, including finance and legal teams, were satisfied with the paperwork the agreement was signed allowing the company to run Casa Villaz Resorts.
Also read: Govt bans export of onions with immediate effect
Things were running smoothly till the Covid-19 outbreak, after which restrictions were imposed on gatherings for weddings and events.
Gupta alleged that OHHPL, fearing losses, hatched a premeditated conspiracy, and against the terms of the agreement, sent him a notice on March 3, 2020, to again submit the NOCs and other documents. Gupta said he was given a 15-day notice to reply whereas the agreement stipulated a 30-day notice period to any party wishing to end the agreement.
Gupta alleged the documents OHHPL had wanted resubmitted were the ones he had given earlier. Soon, however, OHHPL terminated the agreement.
A notice was then sent by OHHPL, Gupta alleged, and instead of paying him damages for ending the agreement it slapped a penalty of about ₹5 crore (approximately) on him as "part of a criminal conspiracy to make huge and easy money through pressure tactics."
Refuting the charges, an Oyo spokesperson said late on Monday: "OYO Hotels & Homes and all its businesses including Weddingz.in have always maintained the highest level of integrity, transparency and commitment to its venue partners and operates keeping in mind the mutual interests of its venue partners, customers and employees. OYO refutes such baseless and publicity-oriented claims made against the company's founder and other executives."
Also read: Won't be enough Covid-19 vaccines till 2024 - Serum Institute's Adar Poonawalla
Another allegation Gupta made was that in what appeared to be "criminal intent," the name of Casa Villaz Resorts was still being used by OHHPL and "innocent people were being cheated of money by booking marriages." There was proof that weddings had been booked till December 2020, Gupta said, adding that he was being made a scapegoat in the whole modus operandi.
A case under Section 420 (cheating) and 120-B ( criminal conspiracy) of the Indian Penal Code (IPC) was registered against Ritesh Agarwal and Sandeep Lodha at the Dera Bassi police station.
Oyo's response
In response, the Oyo statement said: "In the present issue, the dispute between the contracting parties is civil and commercial in nature and there is no criminality involved. Any disputes between the parties ought to be adjudicated by the arbitral tribunal and moreover, both parties have already nominated /proposed arbitrators vide their arbitration notices, under the arbitration clause in the contract signed between both parties. In spite of the same, such frivolous FIRs in matters that are essentially civil disputes are filed against reputed CEOs, young Indian entrepreneurs only with a malafide intent to harass the corporate and its senior management and to damage global reputation of OYO Hotels & Homes and India as a destination for global business."
Calling these allegations "baseless, incorrect and defamatory in nature," the Oyo statement read: "On a similar matter where an FIR was wrongfully filed against OYO, the Honourable Karnataka High Court while observing that the issue was civil in nature, granted an interim relief in favour of OYO. OYO has reposed its faith in the judicial system and will submit its representations to the higher administrative authorities and judiciary to ensure that justice prevails."
Personalise your news feed. Follow trending topics