BJD MP, 2 others booked in dowry harassment case
BJD Bhartruhari Mahtab's daughter-in-law Sakshi, 34, filed a complaint against her husband, father-in-law, and mother-in-law at Bhopal's women police station on Wednesday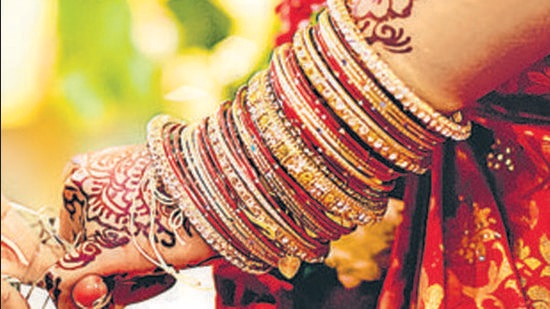 Updated on Aug 20, 2021 04:03 AM IST
Biju Janata Dal (BJD) parliament member Bhartruhari Mahtab, his wife, and their son have been booked for dowry harassment in Bhopal.
Ajeeta Nayar, a local police officer said Mahtab's daughter-in-law Sakshi, 34, filed a complaint against her husband, father-in-law, and mother-in-law at Bhopal's women police station on Wednesday.
Mahtab said his son's divorce proceedings are pending in a Delhi court for two years after a failure in reconciliation efforts. "The husband and wife hardly stayed together for 4-5 days. She has been staying in Bhopal for the last four years. The dowry harassment case looks like an afterthought and nothing like, what has been alleged, happened," he said.
In her complaint, Sakshi has alleged that her family paid ₹1.5 crore as dowry to her in-laws in 2016 , but they were demanding more money. "She said they used to torture her and later she was thrown out of the house in Cuttack," said Nayar.
Also Read | MP govt calls reduction in number of abandoned children 'technical error'
"Sakshi moved a court and in 2018, it asked Mahtab and his family to allow Sakshi to stay at their house in New Delhi. But when Sakshi went there, she said they did not even open the gate of the house for her. Despite repeated attempts when Mahtab's family did not accept her, she filed the police complaint," said Nayar.
Police are investigating the matter and will serve a notice to Mahtab and his family, the officer said.
Close Story