After 40 accidents, MSRDC to take measures to make Mumbai-Nagpur expressway safer
Jan 03, 2023 12:28 AM IST
Radheshyam Mopalwar, managing director of MSRDC, said, "We had meetings with the state transport commissioner and his men and have planned several measures. We will give them speed guns and ten interceptor vehicles
Mumbai: The Maharashtra State Road Development Corporation (MSRDC), which is constructing the Mumbai-Nagpur expressway, has decided to give interceptor vehicles to the state transport department and the highway patrol police, as the expressway, in less than a month, has witnessed at least 40 accidents, leaving seven persons dead and over 35 injured. Phase 1 of the expressway—the 520 km from Nagpur to Shirdi—was inaugurated on December 11 by Prime Minister Narendra Modi.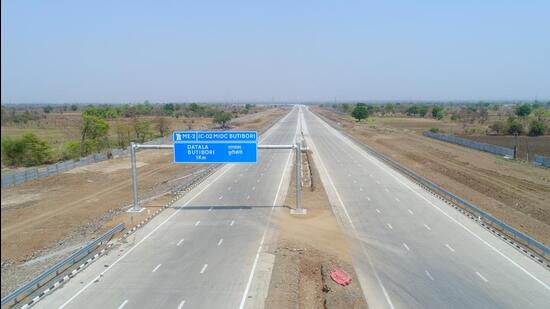 Speaking to Hindustan Times, Radheshyam Mopalwar, managing director of MSRDC, said, "We had meetings with the state transport commissioner and his men and have planned several measures. We will give them speed guns and ten interceptor vehicles. We will also give 15 interceptor vehicles to the highway police." Mopalwar revealed that the problem was not so much that of heavy vehicles as passenger vehicles—the latter, he said, went even higher than the speed limit of 120 kmph.
Transport commissioner Vivek Bhimanwar said that his department would book people for overspeeding, driving sans seatbelt and speaking on cellphones while driving. In an interesting addition to these routine activities, the division is looking for places at the toll naka where drivers who indulge in overspeeding will be counselled.
"They will be stopped and taken to these counselling centres and shown movies on the ill-effects of overspeeding," said Bhimanwar. "This will cause a delay in their journey, and the time gained by overspeeding will be wiped out if they are made to wait for one hour of counselling." The counselling centres will start by January 15. Bhimanwar said his men would also look for vehicles with worn-out tyres and flag them down on a random basis to avoid potential tyre bursts ahead.
Environmental activist Debi Goenka, who has travelled on the expressway, told HT that many things were incomplete and should have been done before the highway was opened. "One doesn't have confidence when one travels on the expressway," he said. "I have spotted dogs and cows there. Wild animals also make surprise visits on the highway." MSRDC is soon planning to put up a six-feet-high chain-link fence so that trespassing of either humans or wildlife does not happen.
K K Sarangal, the additional director-general of police (highway safety), has also sent a proposal to MSRDC for vehicles. His department is yet to get places for setting up chowkies on the highway.