Patanjali to hold monthly yoga sessions in schools
Published on Aug 19, 2016 09:56 PM IST
The state's school education department asked schools to "co-operate" with Patanjali Yog Samiti, Mumbai in holding yoga programmes every month. Some school principals objected to the department 'endorsing' a private agency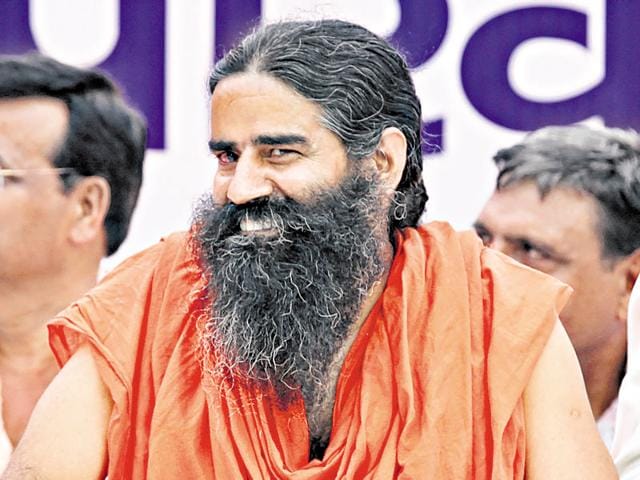 After creating a space for them in the fast-moving consumer goods market, Baba Ramdev's Patanjali will now enter Mumbai schools. On Thursday, the state's school education department asked schools to "co-operate" with Patanjali Yog Samiti, Mumbai in holding yoga programmes every month. Some school principals objected to the department 'endorsing' a private agency.
According to a department's circular issued on June 8, it is must for schools to organise yoga programmes on 21st of every month, unless it's a Sunday. The circular was issued after Vinod Tawde, education minister, said yoga should become a year-long activity, instead of celebrating it on a token day.
Patanjali approached the department in June showing interest in helping schools conduct these activities. They proposed holding 'Yog-Pranayam' in schools for free. They are looking at 1, 658 secondary schools, covering students from Classes 5 to 12. "Exercises like pranayam and memory boosting techniques will be taught," said Jyotsna Desai, who runs the education wing of the Yog Samiti.
Some schools frowned upon the department's action. "We are not interested in outside agencies holding yoga progamme in the school, we have three yoga teachers and will manage it on our own," said Chandrakanta Pathak, principal, HVB Global Academy, Marine Lines. Another school principal said, "It is wrong for the government to openly endorse a company that promotes a particular religious philosophy. School is a secular space."
BB Chavan, deputy director of education, Mumbai region said it is not binding on schools to partner with Patanjali. "We were looking for someone to help schools in conducting the sessions. Patanjali approached us and so we gave them our nod," said Chavan. "It is up to the schools if they want to work with them or do it on their own."
In contrast, teachers said the programme should not be limited to students. "Teachers face a great deal of stress, it will be good if some exercises are conducted for us to," said Uday Nare, teacher, Hansraj Morarji Public School, Andheri.