MSEDCL employees call for a 72-hr strike, arrangements made to prevent power cuts in Pune
Jan 03, 2023 11:43 PM IST
The power distribution company has assured its customers in Pune and the rest of Maharashtra that backup plans have been put in place to deal with any eventuality
Employees of the Maharashtra State Electricity Distribution Company Limited (MSEDCL) have called a 72-hour strike beginning Tuesday at midnight to protest the privatisation of the power distribution sector.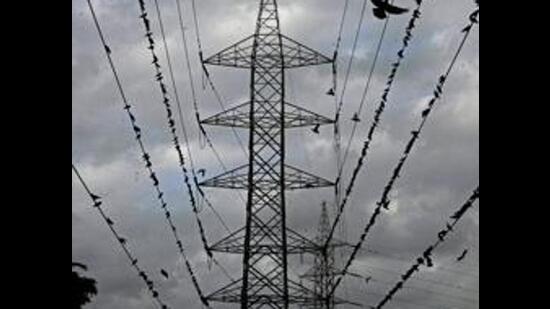 The power distribution company has assured its customers in Pune and the rest of Maharashtra that backup plans have been put in place to deal with any eventuality.
"In view of the strike called by employees, emergency systems have been set up to prevent any power cuts. "Various steps have been taken to ensure 24-hour power supply," said MSEDCL in a statement.
The strike has been called by Maharashtra Rajya Karmachari, Adhikari, and Abhiyanta Sangharsh Samiti, a power company union action committee.
According to Krushan Bhoir, general secretary of Maharashtra State Electricity Workers' Federation, more than 30 unions of drivers, wiremen, engineers, and other employees have come together to thwart the attempt of privatisation in the state-owned power companies.
"Nearly 86,000 employees, officers, and engineers of the three power companies, along with 42,000 contract employees and security guards will go on a 72-hour strike starting Wednesday to protest against privatisation," Bhoir said.
To tackle emergency power failure in the next 72 hours, MSEDCL has arranged for alternative staff. MSEDCL is taking all preventive measures to ensure a smooth power transition to the consumers from Pune, Pimpri Chinchwad, Ambegaon, Junnar, Khed, Maval, Mulshi, Velhe taluka and Haveli taluka.
The non-striking employees of MSEDCL, outsourced employees, electrical assistants, trainee engineers, and employees of selected list contractors carrying out maintenance and repairs have been kept on standby for emergency calls of power failure.
MSEDCL is taking special precautions to provide seamless power to water supply schemes, hospitals, mobile towers, government offices, etc. All Senior executives who are not involved from Pune circle will remain on the field during the strike.
The state-owned power companies include Maharashtra State Electricity Distribution Co. Ltd (Mahavitaran), Maharashtra State Electricity Transmission Co Ltd (Mahapareshan), and Maharashtra State Electricity Generation Co Ltd (Mahanirmiti). For the last fortnight, the employees of these power companies are staging agitations and on Monday, around 15,000 employees protested outside the offices in parts of Maharashtra. (With agency inputs)