Opinion | The parallel reality that half our population faces
When we learn feminism in classrooms and outside, it's worthwhile to remember that all the theories and reasoning available to us are based upon that standard of objective truth, which continues to be a double standard for women.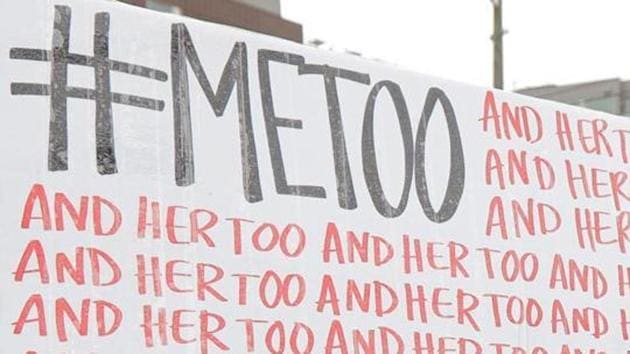 Updated on Mar 20, 2019 07:53 AM IST
Throughout the #LoSHA and #MeToo conversations, one theme has continually emerged: how often the stories of women get lost in our "general" narrative. Many revelations felt surreal in the way they existed side by side with the events we knew — hints, evidences, see-through excuses, recurrences of offence that fell perfectly in place once they were all put together. It got many people asking in genuine bafflement: Why didn't we see these things sooner?
Often, that question was asked by men who were close to the women while they were being coerced into undesirable situations, and claim they would've interjected if they knew. The genuine failure to notice (as opposed to deliberately ignoring) brings us to a more difficult question. Even within the rare spaces in the world where men and women communicate freely as equals, do we still have experiences so fundamentally incomprehensible to each other? And how deep does that go?
It's staggering to think that 50% of the world's population experiences it differently from the other 50%. Human civilisation is built upon assumptions of fundamental objectivity: from the designs of our houses, vehicles, tools and technology, divisions of work and leisure, to the medical systems that keep us alive, the news we believe, stories we enjoy, histories that shape us and values we uphold. If two halves of humanity always have a slightly different experience of everything, that gives us almost two parallel realities.
Many values that we understand as fundamental become ambiguous when appraised against these differences. Lying and deception are eternal accusations brought against women by men. But it's impossible to assign an intrinsic value to honesty for a group of people for whom telling the truth results in the loss of safety, social acceptance, livelihood and even life. Women's narratives through history have developed in a progression that's not quite grounded in documented truth. They're built upon millennia of smiling when they didn't feel joy, learning to love and having children with men they didn't choose, cooking what the family would like to eat, giving up their hobbies without objection, all the while convincing both themselves and others that they enjoyed this, their truest pleasure was in making loved ones happy.
The simple binary of truth and falsehood breaks down when "yes" and "no" both have the same outcome, but one would hurt less than the other. This is as valid for an aspiring actress being pinned against the wall in a hotel room by a renowned producer, as it is for every one of us who tells that insistent man at the bar that we have a boyfriend rather than explaining that we're a feminist. Every part of human civilization as it exists is built upon women withholding their truth when it is not welcome. Would you be here today if one of your great-great-great-great-grandmothers could "tell the truth" about not wanting to have another baby? Now calculate that for every outcome in history for which a woman held her tongue or said yes.
A difference in reasoning that has existed as long as remembered history ceases to be a conscious individual choice and becomes a psychological norm, and finally a cultural paradigm. This is what our mothers teach us as children — a "good girl" is not always the prettiest, the best student or the girl who never lies, but the girl who is pleasant. She can also be those other things as long as they don't compromise her pleasantness, but as soon as she fails to be pleasant, she's a "bad girl", no matter what else she did or didn't do. Nowhere is that distinction more prominent than in the way we judge beautiful women: being conventionally attractive within patriarchy gives a woman more leverage to be pleasant, but everyone she declines to please cuts her down with slutty, arrogant, superficial and other invectives.
Even within communities of women with no man physically present or watching, power and hierarchy exist in their own distinct pattern. When intersections like race, caste, class, ability, orientation, etc. are considered among women, they too play out differently than they do among men. This is how some cis women claim they "don't feel safe" sharing public bathrooms with trans women, but that point is notably absent from cis men's objections to trans men. This is why "white women's tears" have the power to move mountains, while at the other end of that stereotype, sits the "angry black woman," who doesn't even have to do anything to be considered a nuisance.
When we learn feminism in classrooms and outside, it's worthwhile to remember that all the theories and reasoning available to us are based upon that standard of objective truth, which continues to be a double standard for women. It's impossible to uproot, in a single decision or action, a paradigm as old as civilisation — none of us can even conceptualise such an "absolutely neutral" action. The human brain only understands new concepts in relation to existing ones, which means progress only builds up in small, non-absolute steps. We will not live to see the day when this double standard ceases to exist, but our still-flawed efforts to examine and improve on our learned behaviours are not lost, for they are the brickwork upon which others in the future can progress further.
Mimi Mondal is a speculative fiction writer and editor, and the first Hugo Award nominee from India
The views expressed are personal
Close Story
Personalise your news feed. Follow trending topics