Trump should share the blame for hate crimes in US
Mar 03, 2017 08:56 PM IST
Trump's strongest supporters don't care for the difference between Hindus, Sikhs, Muslims or other minorities. They believe their nation needs to be preserved as it used to be: white and Christian.
Just over 15 years ago, almost every Indian-American became aware of the name of Balbir Singh Sodhi after he was murdered in response to the September 11, 2001 attacks. Now they are haunted by the name of Srinivas Kuchibhotla, the first victim since Donald Trump's (temporary) ban on Muslim immigrants. Once again the price of hate in America has been paid with the blood of an Indian worker.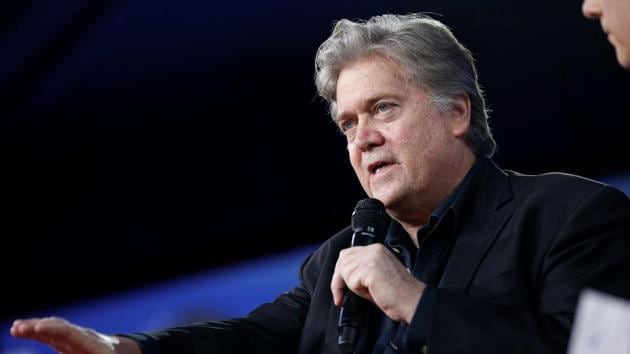 I write this with a mixture of anger and sadness because we had repeatedly warned that an incident like this was inevitable. People who commit hate crimes don't act in a vacuum. They feed on a diet of hatred whipped up by others, and believe they are acting in the greater good. To protect their nation. Or perhaps their religion. They target victims only because of their background, thinking their crime is justified and appreciated. The leader of a country cannot throw petrol and matches towards a crowd and deny involvement if they start a fire.
For months Trump has claimed the US was being overrun by illegal immigrants and blamed them for crime and terrorism, despite evidence to the contrary. We warned that he would incite violence when he started his campaign by attacking Muslims and Mexicans. We said it again it when he pledged to take away rights from gay and lesbian Americans. We said it again when he disparaged black Americans and mocked disabled people. Was it hard to imagine an American would take that to heart? There is no other way of saying it: Trump has blood on his hands.
Over the last two weeks nearly 100 different Jewish community centres across the country had received bomb threats. Several mosques have been burnt down. Black Americans report an upsurge of racism against them. Sikhs, Hindus, Latinos have all faced similar incidents.
What's more revealing is that in the face of rising hate crime, Trump has barely bothered to reassure worried Americans. Earlier this week he even suggested the bomb-threats to Jewish centres were being made by Jews to make him look bad. When an Indian-American journalist asked for a response on Srinivas' murder, the White House merely replied that President condemned violence against all Americans. But Srinivas was an Indian citizen. Even the local newspaper where he was murdered slammed the President for his silence. It was only a week later during his speech to Congress that Trump vaguely referred to it.
But if the President belatedly made small noises about all this, his Indian supporters are practically in hiding. I checked the website of the Republican Hindu Coalition, whose founder had donated nearly $1 million to Trump, for a statement on Srinivas' murder. It had nothing. They could have called on the President to forcefully condemn it, for stronger protections for immigrants, or take such hate crime more seriously. Nothing, other than glowing editorials on their founder. Their Twitter account sent out a single tweet condemning the murder, and then congratulating Trump once he had mentioned it. Similarly, American Sikhs for Trump and American Muslims for Trump have just vanished.
And what about Trump's fans in India? Have they spoken out? Where are the Hindu Sena now? Why hasn't the Prime Minister asked for Mr Trump to do more to protect his own citizens? Don't they matter?
We need to ask these questions because Trump's supporters also need to be held to account. They also have blood on their hands.
Some Hindus and Sikhs believe racism against them would stop if Americans knew they were different to Muslims. This is dangerous, naive nonsense. Muslims are merely a convenient scapegoat. A starting point. Others will eventually follow. Already the president is blaming immigrants for killing jobs and for higher crime, even though all the evidence says the opposite is true. Plans to sharply cutting visas for workers and family members are being prepared.
The truth is that Trump's strongest supporters don't care about the difference between Hindus, Sikhs, Muslims or other minorities. They believe their nation needs to be preserved as it used to be: white and Christian. This belief goes right to the very top. As the New York Times pointed out this week, Trump's chief adviser (Stephen Bannon) and his chief lawyer (Jeff Sessions) see America's changing population as its main "internal threat".
Trump's Indian fans don't seem to realise they are supporting an ideology of white nationalism not anti-jihadism. This is why Srinivas' murder matters. He may have been the first but he won't be the last. A country that can scapegoat, vilify and attack one minority group will almost certainly do that with others.
Sunny Hundal is a writer and lecturer on digital journalism based in London
The views expressed are personal