Do IPL owners hold an edge to win WIPL teams?
Updated on Jan 23, 2023 11:08 PM IST
Prospective franchises other than existing IPL owners may have to bid big on Wednesday, which could boost team valuation of the upcoming league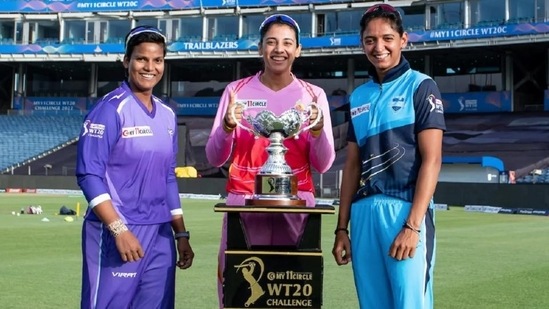 A total of 17 interested parties have expressed interest to participate in the franchise ownership auction on Wednesday for the upcoming five-team women's IPL (WIPL) that will kick off, this March. They need to have a net worth of over ₹1000 crore to qualify.
As many as seven IPL teams – Mumbai Indians, Delhi Capitals, Royal Challengers Bangalore, Sunrisers Hyderabad, Kolkata Knight Riders, Rajasthan Royals and Punjab Kings are known to have submitted technical bids (meet eligibility criteria) on Monday.
The newest IPL teams – Gujarat Titans and Lucknow Super Giants who entered the league by paying big money in 2021, did not want too much on their plate for now and stayed away. Surprisingly, Chennai Super Kings, who also own a team in the ongoing T20 league in South Africa, did not submit a technical bid.
Among corporates outside the IPL mix to have shown interest include the Adani Group, Torrent Pharma and Capri Global. All of them narrowly missed the bus during IPL's last team expansion.
The economics involved in the WIPL are very different with media rights for five years going for ₹951 crore – that's 2 percent of men's IPL rights value. Yet, the numbers were pathbreaking in the context of women's cricket ( ₹7.09 crore per match) and the stakeholders are excited about how this value could help them make the league a success in the long run.
The media rights money confirms for the franchises a revenue share of about ₹300 crores over a period of 10 years. This would help offset franchise costs payable to the BCCI. The higher they bid, the longer it would take for them to break even. If most of those who have shown early interest, also place financial bids, there could be a few over-the-top bidders.
The BCCI has made it clear in the tender document that they are not obliged to award team ownership to the highest bidder and will keep an eye on the women's cricket growth proposition that the bidders offer. For those outside the IPL ecosystem, their bids may need to be on the higher side.
"We have kept it open for anyone meeting the eligibility criteria to bid. But we would be very happy if the existing franchises want to align with our thinking to make the league a success," Arun Dhumal, IPL Chairman had said last week.
With the long-term potential of the league, corporate social responsibility at play and an opportunity for the existing IPL teams to extend their cricket calendar through another competition involving India cricketers, anything between ₹2500-3500 crore for five teams wouldn't surprise anyone.
Prospective team owners have been given the option to make ten cities - Ahmedabad, Kolkata, Chennai, Bangalore, Delhi, Dharamsala, Guwahati, Indore, Lucknow and Mumbai as their home base.
But this wouldn't count for anything more other than a brand-building exercise for now, with BCCI looking to begin the league by concentrating matches at a city or two. The plan is for the inaugural edition to be played in Mumbai.