Mohammad Amir on Bollywood, Stephen Hawking and cricketing regret
Pakistan pacer Mohammad Amir answered a slew of questions featuring cricket, personal life, and Bollywood in an interview.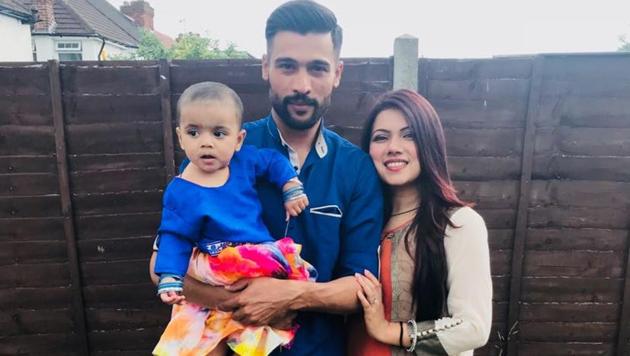 Updated on Jul 05, 2018 06:19 PM IST
Hindustan Times, Mumbai | By Ankit Kumar Singh
Virat Kohli may be giving bowlers from around the world a nightmare but for Pakistan pace sensation Mohammad Amir bowling to the India captain is less challenging than dealing with his nine-month-old daughter Minsa.
"Fatherhood is more challenging for it demands more responsibilities," Amir said during a rapid-fire interview with ESPNCricinfo.
READ | Cricket Australia rejects reports of relaxed David Warner, Steve Smith bans
The pacer's wife Narjis gave birth to their first child on September 12 last year.
The 26-year-old, who famously dismissed Kohli in the final of the ICC Champions Trophy in England last year, feels that former Australia captain Steve Smith is the toughest batsman from the current generation. When it comes to picking a batsman from all ages he would have liked to bowl to, Amir named former West Indies great Brian Lara.
"Would have loved to bowl to Lara. Whenever I see his videos, I feel that he was the toughest batsman from that era," said the Punjab-born cricketer, who is in awe of his former teammate Shahid Afridi's hairstyle.
STEPHEN HAWKING INSPIRATION
When it comes to an inspirational figure outside cricket, Amir looks up legendary physicist Steven Hawking, who achieved remarkable fame despite not being able to move due to a motor neuron disease.
Amir, who completed a five-year ban from international cricket and spent six months behind the bars for involvement in a spot-fixing scandal during Pakistan's Test series against England in 2010, loves people who have achieved success in life by overcoming the odds.
READ | Bangladesh bowled out for 43 as West Indies' Kemar Roach runs riot in Antigua
"I love people who succeed in life overcoming various odds. Recently my wife told me about this scientist (Hawking) who was not able to walk or talk but he became world famous," he said.
THREE HAT-TRICK WISH
Amir, who has taken 212 wickets in international cricket, wants to claim a hat-trick in all three formats of the game. "I want to take a hat-trick in Tests, ODIs and T20Is," he said when asked about one wish he would like to fulfil in his cricket career.
He also wishes for the discontinuation of free hits off no-balls. "I wish there were no free hit off a no-ball," said the pacer, who doesn't like to see batsmen playing pull shots off his bowling.
READ | Fights and only fights: Fresh status report lists how BCCI officials stalling reforms
BOLLYWOOD AND FOOTBALL FAN
The Pakistan speedster is apparently also a fan of Bollywood movies and wants Shahid Kapoor to play him if ever a biopic on his life is made. Coincidentally, Shahid Kapoor-starring Padmaavat is the last movie he has watched.
Amir has a penchant for football too with Argentina's Sergio Agüero his favouirte footballer.
Close Story