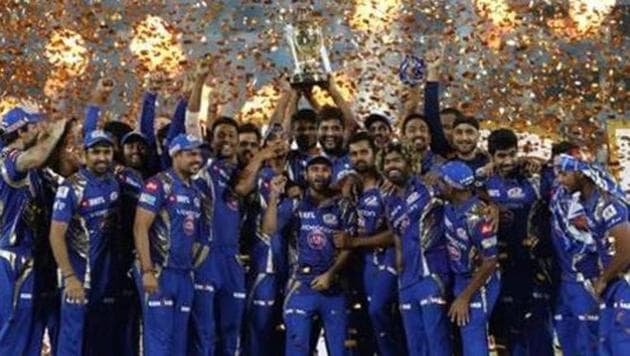 Indian Premier League's balance sheet positive despite lingering concerns
Considering the larger picture and overall positives and negatives, the Indian Premier League is a runaway winner despite concerns that it is detrimental to cricket as whole.
By Amrit Mathur
UPDATED ON APR 05, 2018 10:23 AM IST
If IPL is as much commerce as cricket then the question must be asked – in cricket's balance sheet, is it positive or negative?
The majority view is IPL is great; it represents cricket's economic liberalism and the inflection point that took the game (pardon the silly cliche) to another level. The master stroke of combining cricket with entertainment gave the game a new life. IPL converted religion into a money-spinning industry.
READ | Why Indian Premier League 2018 could face a legal hurdle
It also created all-round wellness. With corporate investment, BCCI became Kuber, sitting atop a mountain of wealth. With IPL, top Indian cricketers became crorepatis. With IPL, corporate India connected with consumers. Fans gave it thumbs up, and with rising TRPs, broadcasters and sponsors couldn't stop smiling.
Soft power
IPL is India's 'make in India' moment, also proof of cricket's soft power. Like Bollywood films, its reach is global. If Aamir Khan is king in China and Rajnikanth in Japan, Virat Kohli's team draws footfalls and eyeballs across the world.
IPL success is not only commercial -- it advanced cricket. At the macro level, cricket is global and an IPL team dressing room looks like the UN general assembly. Players from different backgrounds work together – divided by nations, united by franchise loyalty.
READ | More than Royal Challengers Bangalore fans, I want to win Indian Premier League: Virat Kohli
When experience sits besides youth, cricketing wisdom is shared and latest knowledge transferred – under-19 Manjot Kalra sitting at the feet of Ricky Ponting is a 'money can't buy' cricket tuition. Shaped by IPL, young Indian cricketers are professional, fitter and more determined to succeed.
Moving with times
With IPL, cricket became contemporary and 'cool'. It captured the attention of fans and aligned with changing social preferences and lifestyle. Cricket is also richer from a technical standpoint. When batsmen invented new shots, bowlers discovered new tricks. If finishing an innings is an art, so is death bowling. Interestingly, these tech advances energised Test cricket by speeding up run rates and reducing the number of boring draws.
Critics find IPL gimmicky, not real cricket, and quote the example of players with limited skills who flourish in a 90-minute game but are found out when tested over 30 hours, across five days. They are distressed by the crass commercialisation of the gentlemanly game and the 'winning at any cost' attitude of teams.

Supporters of traditional cricket hold IPL responsible for the toxic ecosystem that provokes boorish behaviour and encourages corruption and sharp practices.
READ | Virat Kohli, Brendon McCullum, Yuzvendra Chahal get into the groove ahead of IPL 2018
When IPL started, Rahul Dravid voiced concern that youngsters will value a commercial contract more than an India Test cap. Last week, Lalchand Rajput confirmed this trend when he attributed Mumbai's decline to T20 leagues and the changing aspirations of youngsters.
Other observers point to the technical confusion among young players (like Unmukt Chand), who struggle to adjust to the shorter format. There is also the allegation that IPL devalues all forms of red-ball cricket.
These remarks have substance and merit .But considering the larger picture, and overall plus and minus, IPL is a runaway winner. Put aside value judgement about good and bad – IPL's cricket balance sheet is positive!
Close