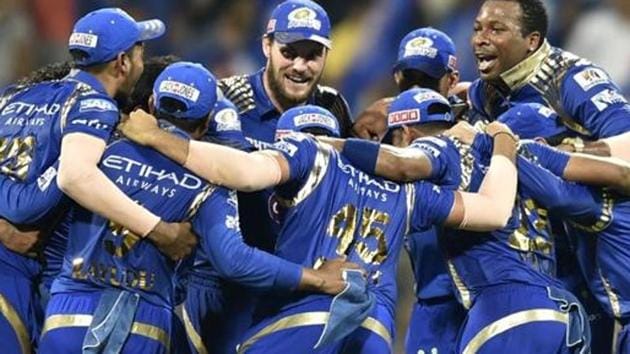 Why Indian Premier League 2018 could face a legal hurdle
A Public Interest Litigation seeking to restrain BCCI from conducting 11th edition of Indian Premier League in absence of adequate measures to prevent match-fixing and betting has been filled in Madras High Court.
Press Trust of India, Chennai | By Press Trust of India
UPDATED ON APR 04, 2018 10:59 PM IST
A PIL was on Wednesday filed in the Madras High Court, seeking to restrain the BCCI from conducting the 11th edition of Indian Premier League in the absence of adequate measures to prevent match-fixing and betting.
When the petition by IPS officer G Sampathkumar came up, the First Bench comprising Chief Justice Indira Banerjee and Justice A Selvam ordered notice to the Union home ministry and the Board of Control for Cricket in India (BCCI).
It then posted the matter for further hearing to April 13.
The bench orally observed that though the apprehensions of the petitioner were bona fide, how could the game be stalled just because there was possibility of match-fixing and other offences.
To this, the petitioner said the intention was not to stall the game and agreed to amend the prayer accordingly.
READ | Virat Kohli, Brendon McCullum, Yuzvendra Chahal get into the groove ahead of IPL 2018
Noting that it cannot be denied that such offences were still in existence, the bench said it was not sure what preventive measures can be brought in to check them.
"We have many laws to prevent corruption including the Prevention of Corruption Act, 1988, but can we say that corruption does not exist in society," it wondered.
The petitioner said as an investigating officer from Chennai, he was instrumental in exposing 2013 spot-fixing and betting in IPL matches.
READ | BCCI Cricket Rights Bid Goes Through Roof, Rs 6,032 Crore And Counting
"Contrary to the Lodha Committee report, vested interests still continue to be protected in the IPL and the questions of conflict of interest remain unaddressed by BCCI," he alleged.
This apart, he claimed the cricket board does not have any system of accountability in performance of its anti-corruption unit and does not have a database of earnings of its players nor about bookies, fixers and kingpins of illegal betting.
In 2015, a panel appointed by the Supreme Court suspended Chennai Super Kings (CSK) and Rajasthan Royals after finding them guilty in an illegal betting and match-fixing probe. Both franchises are back this season after serving the two-year ban.
The 11th edition of IPL begins on April 7 with a match between Mumbai Indians and CSK in Mumbai.
Close