Latest from madras high court
Conservation: HC grants mother nature "living being" status with rights and duties

Published on Apr 30, 2022 03:18 PM IST
The Madras high court has sentenced lawyer Santhana Krishnan to imprisonment of two weeks and a fine of
₹
6,000 for making out during an online hearing. He has also been asked to pay
₹
4 lakh to the woman in the viral video.

Published on Apr 14, 2022 08:08 AM IST
A two-judge bench of the Madras high court frowned on the controversies around the dress code during Thursday's hearing on a petition that sought directions to the government to prescribe a dress code for entering temples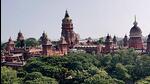 Updated on Feb 11, 2022 06:30 AM IST
The Union ministry of social justice and empowerment also informed the court that they are "actively working" towards setting up at least one Garima Greh in every state and union territory for destitute transgender persons.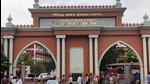 Published on Dec 29, 2021 12:06 AM IST
India has "holy cows" grazing from Varanasi in Uttar Pradesh to Vadipatti in Tamil Nadu and one dare not poke fun at them, the Madras HC has said.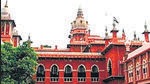 Updated on Dec 22, 2021 06:32 AM IST