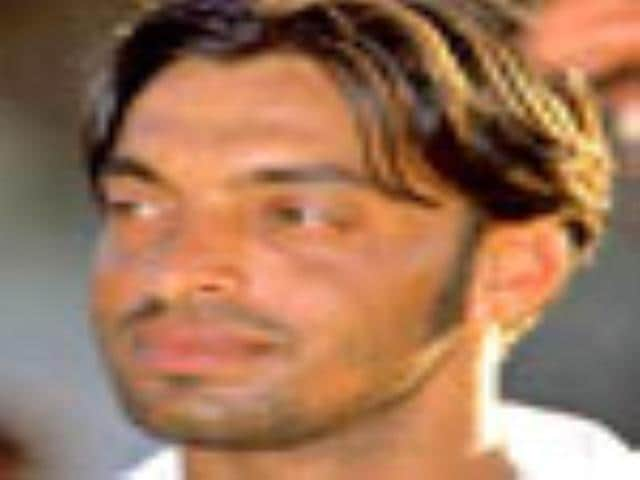 Pakistan speedster Akhtar to join IPL
The Pakistani paceman says he has sought permission from Pak's cricket authorities to play for the Indian Premier League.
UPDATED ON OCT 06, 2007 08:46 PM IST
Under-fire Pakistani paceman Shoaib Akhtar is set to play for a recognised Indian league next year, saying he has sought permission from Pakistan's cricket authorities.
"I have been approached by the Indian Premier League (IPL) and I have applied for permission from the Pakistan Cricket Board to sign the contract," Akhtar told AFP on Saturday.
"I always liked the Indian crowd and have always loved to play in India. Hopefully I will be in the Pakistan team for next month's tour there and will also play in the league," he added.
Akhtar faces disciplinary action for hitting teammate Mohammad Asif with a bat a few days before the Twenty20 world championships in South Africa last month.
The maverick bowler, who was sent home following the incident, has appeared before a three-man committee, which is likely to announce its decision later on Saturday.
The IPL -- a Twenty20 competition scheduled to be launched next April -- was set up by Indian authorities to rival the breakaway Indian Cricket League (ICL), which is being bankrolled by India's largest media group.
The IPL -- sanctioned by the International Cricket Council -- will offer three million dollars in prize money and feature eight franchises participating in a 56-game season.
The top four teams will then face off in the semi-finals, with the winners contesting the championship match.
Akhtar was offered a contract to play for the ICL, which he declined after Pakistan officials warned that any player signing with the rebel league would be ineligible to represent the national team.
The Pakistan Cricket Board has backed the IPL and announced that star batsmen Mohammad Yousuf and Inzamam-ul-Haq -- who both signed for the ICL last month -- will play for the IPL.
Yousuf last week cancelled his contract with the ICL, making himself available to play for Pakistan. He was included in the team for the first Test against South Africa in Karachi, but had to pull out at the last minute due to lack of match fitness.
The multi-million dollar rebel ICL, which plans to hold Twenty20 tournaments between city teams for the next three years, has been unable to fix a date for the first event, which was originally supposed to take place in October.
Close