Merger of schools likely to be discussed in cabinet meet on March 12
Published on Mar 09, 2018 09:35 PM IST
The Uttarakhand cabinet is likely to take a decision at a meeting on March 12 on the merger of 500 primary government schools that have less than 10 students with 12 state-run secondary schools in the state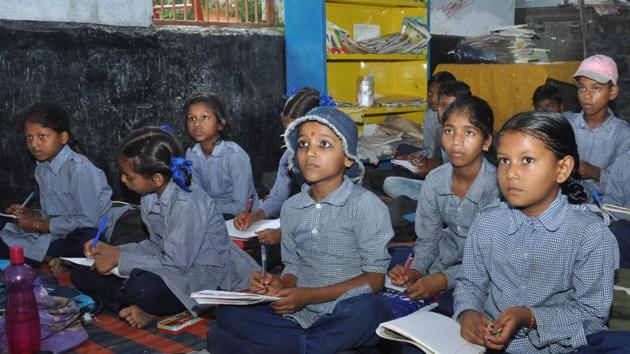 The Uttarakhand cabinet is likely to take a decision at a meeting on March 12 on the merger of 500 primary government schools that have less than 10 students with 12 state-run secondary schools in the state.
The state school education department has completed the modalities for the merger, officials said on Friday.
One of the key decisions of state school education minister Arvind Pandey is to merge schools with less than 10 students with an objective to provide better facilities and teachers for the students, officials said.
The school education department has identified 500 primary schools that are within a radius of a kilimetre of secondary schools to be merged, some of them said.
Once the state cabinet approves the plan, 500 primary schools will be shut down and students will be transferred to the nearest secondary schools, they said`.
"Schools with a capacity of less than 10 students have no meaning and for handful of students, we will have to create additional infrastructure, so the logical decision was to identify the schools and merge with the bigger schools within 1 km range," Pandey said.
School education department officials have drawn a list of students and teachers who will be incorporated in the nearest secondary schools, he said.
Officials said the merger of schools will create a bank of at least 300 teachers who can help in strengthening the faculty of the secondary schools.
"Post-merger, we will have a good number of teachers who will be optimally used to strengthen the student-teacher ratio and also the quality of education," said Alok Shekhar Tiwari, state director general (education).
"Even some of the bigger schools do not have teachers and so these teachers will be given position in nearby schools," he said.
A similar exercise will be carried for the secondary schools as well, officials said.
Twelve secondary schools have been identified that have less than 10 students and also lack subject teachers, some of them said, adding that the merger will help students in getting better access to lessons.
Officials, however, said that the merger decision depends on the cabinet as it might affect the legislators politically.
"A number of MLAs from Rudraprayag, Champawat, Pithoragarh and Bageshwar that has the highest concentration of these schools have given their approvals in principle. But the plan might draw flak from some legislators as in some places residents won't approve of it," an official, who did not wish to be named, said.
Pandey, however, assured that the government will provide transportation to students who will be shifted to new schools.
There are more than 17,000 government-run schools and more than 2.5 lakh teachers in Uttarakhand.
Pandey shares WhatsApp number, asks parents to register complaints
School education minister Arvind Pandey on Friday released his email id and WhatsApp number to allow parents, who are pressurised to purchase books from private publishers, to register their complaints.
In an official release, Pandey has mentioned that identity of parents would not be disclosed. He has appealed to parents contact him on arvindpandeyoffice@gmail.com or on WhatsApp at 8395889301.
He said NCERT books were being published by the state government and it was mandatory for all government schools and CBSE schools including private affiliated schools to ensure the books in the curriculum.
In this accord, teams are also constituted to make an inspection at the schools and check whether students have NCERT books or those of private publishers.
Personalise your news feed. Follow trending topics