NDMC announces e-auction of 3 premium hotels in Lutyen's Delhi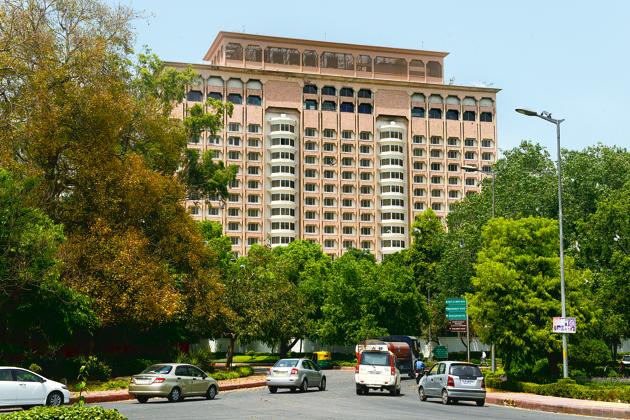 Updated on May 14, 2018 06:53 PM IST
The New Delhi Municipal Council (NDMC) has started the process of auctioning three luxury hotels located in Lutyens' Delhi — including the Taj Mahal hotel on Mansingh Road — according to two senior officials in the municipal council in charge of the national Capital's most exclusive zone.
The official said on condition of anonymity that a pre-bid meeting was held on Friday to help solve queries of potential bidders before the hotels — Taj, the Connaught hotel and Hotel Asian International — are given on lease to private operators for a period of 33 years.
"It was a general meeting with the bidders interested in these three properties. The meeting was organised to answer all their queries related to the e- auction. After the meeting, we told bidders to send their other queries in writing. We will try to reply all their queries by Wednesday," the NDMC official added.
Bids will be accepted from May 15 to June 7. The auction of Taj Mansingh will be held on June 19, the Connaught on June 20 and Asian International on July 2.
The auction of the properties had been pending for a while.
"We had earlier announced the launch of e auction for all the three properties and are inviting bids. The process of e-auctioning of these hotel will be conducted through MSTC Ltd, a public sector undertaking. SBI Capital Market Limited will be the transaction advisor for the auction," said another senior NDMC official who asked not to be named.
Hotel Taj Mahal hotel was with the Tata Group's Indian Hotels Company Ltd (IHCL) on a 33-year lease since 1978. The company was operating the hotel even after the lease expired in 2011 and challenged notices by NDMC seeking eviction.
In 2012-13, the NDMC decided to auction the hotel but the IHCL challenged the matter in the high court. In September 2016, the HC allowed the NDMC to continue with the auction but the verdict was again challenged by the IHCL in October 2016. In April 2017, the IHCL moved the Supreme Court and the SC allowed the NDMC to conduct an auction after years of legal wrangling.
Last December, the NDMC finally brought out a tender for e-auctioning of the hotel. But the auctioning process was postponed a number of times after the prospective bidders objected to certain terms and conditions. "As a result the tender subsequently lapsed," said an official.
The IHCL declined to comment on the matter.
The NDMC had last year decided to auction Hotel Connaught and re-auction Asian Hotel, after they were sealed by it in 2015 due to non-payment of license fees.
Close Story