After mother's death in road rage, she opened women-only travel firm
Updated on Apr 14, 2016 03:17 PM IST
On May 4, 2003, two days after Sunita Chadha's murder in a road rage incident, her daughter Rashmi told a morning daily, "...My mother's death will not deter us from being helpful."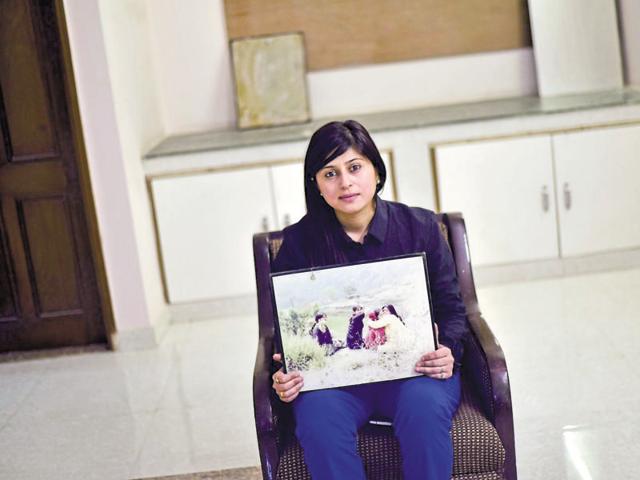 On May 4, 2003, two days after Sunita Chadha's murder in a road rage incident, her daughter Rashmi told a morning daily, "...My mother's death will not deter us from being helpful."
True to her words, over the years Rashmi continued to volunteer as a help at a gurudwara in Manikaran, Himachal. It was during one such trip in 2014 when the idea to start her own travel company, catering to women and by women, first struck her.
She had then met a Canadian woman who needed a guide. A regular at Manikaran, she offered to double up as a guide and both hit it off very well. She realised women travellers were more comfortable with a woman guide. The Canadian woman sent her friends to India and she got her first clients.
"My mother loved to travel. During the early 90s, not many women went alone for long drives. My mother took me and my sisters on a drive to Nainital. Later she even took us 19 kids and 15 women to Goa. It was an all-women trip. This is what inspired me. Women love to travel alone but they cannot so I decided to do something," she said.
What Happened?
On May 2, 2003, Sunita was returning to her mother's house in Rohini when she tried to stop three men assaulting a girl.
The girl escaped but they shot Sunita twice.
Ajay Raj Kamal, Deepak and Amit Kumar Bansal were arrested.
The court is yet to decide on the case. After 13 years, Sunita's family waits for justice.
Read | Road rage: A murder that shook Capital's public consciousness
Two months ago, Rashmi launched her own company wovoyage.com. "I have 20 women guides. Five are registered with the government and work in Mumbai and Delhi. A German woman approached me and she later thanked me for the experience. She toured the whole city," she said.
Rashmi said all her guides know at least 4-5 foreign languages, which is a must because they deal with mostly foreigners. "They are all students who passed out from language schools."
In another two months, she plans to start a all-women cab service. Two weeks ago, she hired a driver. "I was passing Rohini when I spotted a woman driving an e-rickhaw. I approached her. She is now set join my company."
Nine years ago, Rashmi and her sister Pooja helped police arrest a man who had hit a young boy stuck in his car's bonnet. "We are our mom's daughters. When we saw the boy being dragged, we chased the car. We called the police and alerted residents. We stopped him from escaping. Police came and took him away. I don't know what happened to that case."
Close Story
Personalise your news feed. Follow trending topics