CBSE asks schools to submit registration data of Class 9 and 11 students
Jun 28, 2022 02:27 PM IST
CBSE asks schools to submit registration data of class 9 and 11 students in timely manner
The Central Board of Secondary Education (CBSE) has released a notification asking all the CBSE affiliated schools to submit registration data of candidates for class 9 and 11 students for the batch of 2022-23.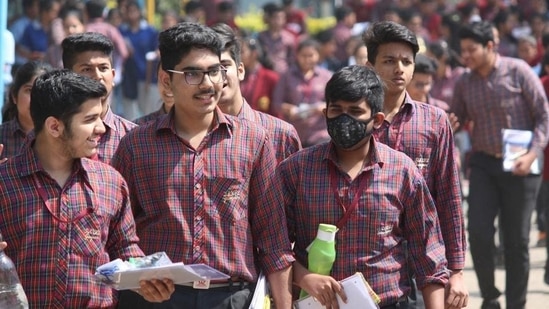 The registration will help the board in the advance planning for the Class X and XII examinations. Registration will also facilitate in communicating the students' personal particulars to the parents so that in case, there is any mistake in the personal details of the student concerned the same may be corrected prior to the conduct of Class X/XII examination. This helps in eliminating requests in future for making the corrections the notice reads.

The registration of candidates will be done through Pariksha Sangam link given on CBSE website cbse.gov.in. The process of registration will begin on July 1, 2022 and will end on September 30, 2022. However, the registration can also be done in period between October 1 and 15, 2022 with late fees. Only those students shall be permitted to appear for class X and XII Board's examination in the session 2023-24 whose names will be submitted through the online process of submission of registration data.
The schools are requested to make a plan for timely submission of the data of the candidates and ensure that the data entered is correct.
All CBSE affiliated schools need to register themselves before online submission and 'affiliation number' should be used as the user ID available with them. Newly affiliated schools should contact the concerned Regional office of the CBSE for getting the password.
For more details, here is the official CBSE notification. Link here.
Get alert on your mobile and email as soon as the result is declared. For this, please provide information.