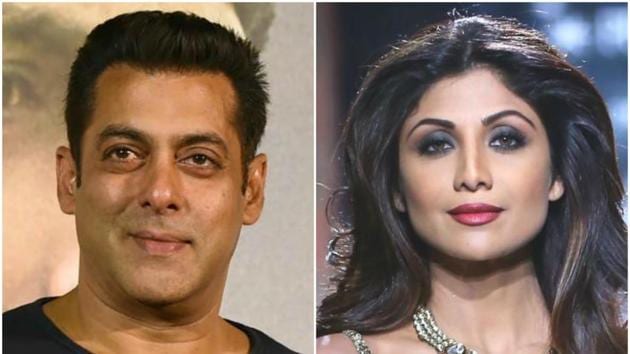 Ludhiana court fines lawyer Rs 10k for frivolous plaint against Salman Khan, Shilpa Shetty
The lawyer had accused the actors of humiliating the Valmiki community by using the word 'Bhangi' in separate TV shows.
Hindustan Times, Ludhiana | By Aneesha Sareen Kumar
UPDATED ON MAY 01, 2018 10:56 PM IST
The court of judicial magistrate (first class) Sumit Sabherwal has imposed a fine of Rs 10,000 on city-based advocate Narinder Adia. Adia has been fined for filing a court case against actors Salman Khan and Shilpa Shetty without any reasonable cause. The actors were accused of humiliating the Valmiki community by using the word 'Bhangi' in separate TV shows.
The lawyer had been in the news recently when actress Rakhi Sawant submitted an apology letter to him for settling a case, where she was accused of insulting the Valmiki community.
Rejecting the lawyer's petition filed under section 295A of the IPC (deliberate and malicious acts, intended to outrage religious feelings of any class by insulting its religion or religious beliefs), the court said, "As the court has not proceeded to summon the accused, the cost of Rs 10,000 is imposed on the complainant. The same is to be paid to the District Legal Services Authority (DLSA) failing which the complainant shall undergo simple imprisonment for 30 days."
It added, "All that complainant has been alleging is that religious feelings have been hurt as both the accused have called themselves 'Bhangi'. In these set of circumstances, comparing oneself with 'Bhangi' in the absence of intentional and deliberate malice to hurt the other person, cannot be said to have been sufficing for prosecution for the alleged offences under the SC/ST Act."
The court added that for prosecuting the offender under section 295A, the intention had to be deliberate and malicious for outraging the religious feelings.
"The said ingredient is squarely missing in the present complaint. Merely placing on record photographs and newspapers pertaining to irking of people of the caste concerned holding demonstration, ipso facto, does not suffice the commission of offences alleged," the court stated.
"I have deposited the amount in court. I am mulling filing an appeal against the order," said Adia.

Close