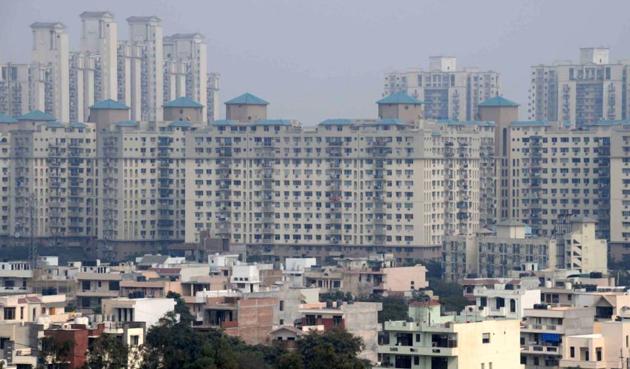 Gurgaon authority seeks more powers for municipal corporation
It has recommended that the MCG be given more financial and executive powers to carry out development works
UPDATED ON DEC 23, 2016 11:24 PM IST
The proposed Gurugram metropolitan development authority (GMDA) has recommended to the state government that the Municipal Corporation of Gurgaon (MCG) be given more financial and executive powers to carry out development works.
According to its draft bill, the GMDA will be a planning agency that will get plans executed through other agencies, including the MCG. Officials tasked with formation of the GMDA have recommended that the MCG be delegated powers to sanction and undertake works of up to Rs20 crore as against present limit of Rs1 crore.
In a meeting held in Chandigarh on Wednesday, the officials observed that with transfer of sectors developed by the Haryana urban development authority (Huda) to the MCG, and the proposed transfer of areas developed by private developers, the sphere of MCG's developmental responsibility would grow manifold.
With this, the number of proposals of works over Rs1 crore will also increase and every file would have to be moved to Chandigarh for state government approval.
"This will lead to delay in development works and various projects. With this in mind, a recommendation has been made to the government to review the MCG's powers to sanction estimates and finalise contracts of up to Rs20 crore," said senior IAS officer V Umashankar, officer-on-special-duty, GMDA. He is tasked with formation of the draft bill and setting up the GMDA.
Speaking on the recommendation, Nisha Singh, former councillor, said it is a step in the right direction, but is still a very small step and more empowerment of the civic body is required.
To reduce confusion about the MCG's role after transfer of sectors from Huda, authority officials have recommended that the civic body be included in an online mechanism so that it can receive applications and issue regular water and sewer connections while Huda focuses on back-end processing without any direct resident interface.
Residents of the sectors transferred have been facing problems regarding water and sanitation as both Huda and MCG claim it is the other's responsibility.
In other recommendations, the authority has said that an aggressive recovery drive for pending External Development Charges (EDC) should be launched. Of the total Rs14,343 crore revenue from EDC since 1976, Rs10,450 crore has been spent in the last seven years on land acquisition for sector roads, and Northern and Southern Peripheral Roads. At present there are insufficient funds available for completion of external development works in these areas. Also there are a number of outstanding EDCs yet to be collected.
Umashankar said the establishment of GMDA would come to naught unless the issue of EDC payments is addressed in totality. He has also recommended constitution of Real Estate (Regulation and Development) Act, 2016, in Gurgaon at the earliest.
Urban Redevelopment
GMDA will not only carry out development works, but will also focus on urban redevelopment. Under this, the authority would focus on urban villages and other underdeveloped or haphazardly developed areas. It might raze all structures before redeveloping some areas while partial development could be carried out in other areas, said Umashankar.
Close