Creepy first trailer for Suspiria breaks bones and ballerinas. Watch here
Director Luca Guadagnino follows up his Oscar nominated love story, Call Me By Your Name, with one of the most anticipated horror films of the year, Suspiria. Watch the first trailer here.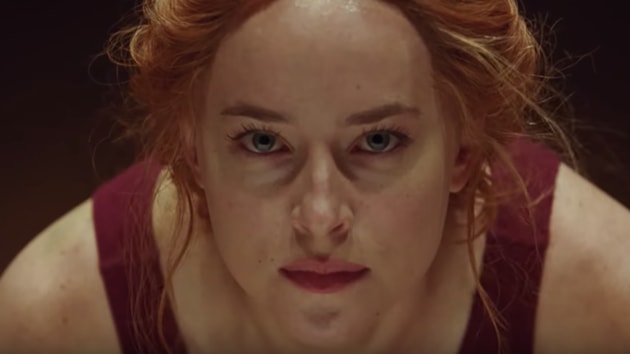 Updated on Jun 04, 2018 08:06 PM IST
Amazon Studios has debuted the first trailer for the highly anticipated horror film, Suspiria, inspired by director Dario Argento's gory classic of the same name. Directed by Call Me By Your Name helmer Luca Guadagnino, the new film seems to have ditched the iconic Technicolor visuals of the original film in favour of a more subdued palette.
Guadagnino's film tells the story of a young ballerina, played by Dakota Johnson, who joins a dance company where terrible, hellish experiences begin to hound her. Here's the official synopsis: As a darkness builds at the center of a world-renowned dance company, its artistic director (Swinton), a young American new to the troupe (Johnson), and a grieving psychotherapist (Ebersdorf) become entangled in a bloody, sighing nightmare.
The trailer doesn't feature any dialogue, or gore, but instead focuses on building atmosphere through visuals alone. Guadagnino renuites with his Call Me By Your Name cinematographer, Sayombhu Mukdeeprom. Suspiria also boasts a score by Radiohead's Thom Yorke and a stellar cast that includes Tilda Swinton, Chloe Grace Moretz, Mia Goth and star of the original, Jessica Harper.
The film is scheduled for release in November. The original Suspiria was released in 1977 and went on to become a classic of gore cinema.
Follow @htshowbiz for more
Close Story