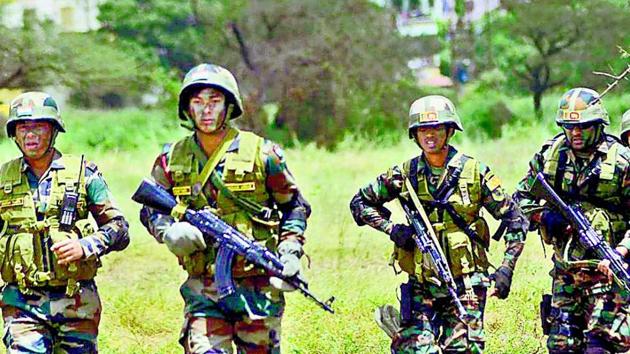 Opinion | India must lead the way but also step aside in South Asia
Regional engagements have their own logic and it is to our advantage to follow that logic to the full. Our neighbourhood has never been so narrowly defined.
By TCA Raghavan
UPDATED ON OCT 04, 2018 12:15 PM IST
Reimagining our neighbourhood means recognising, in the first instance, that some fundamental postulates on which our external policy has been based are rapidly changing. Reducing and minimising the footprint of great powers in our neighbourhood had long been our approach. Now, we have a major power within the region, in the form of China. How we assess and address this new reality informs a great deal of our foreign policy discourse.
Reimagining India and its neighbourhood must begin with South Asia. Here, to repeat a truism, change is the only constant: deep politicisation, a burgeoning youth bulge and galloping technological change are transforming the region. It is often the tangential, even the incidental or the inconsequential, that illustrates the magnitude and enormity of change. When I left Thimphu, a quarter of a century ago, it was a small town. For the book-inclined, in the early 1990s, it was at Hill cart road in Siliguri that the nearest bookshop was to be found. During a recent visit, I found bookshops in the streets of Thimpu that match those of Delhi.
Such facts, often animate, more than anything else, how much we live in the midst of fundamental, even if often subterranean, change. Inevitably, change implies conflict, and in different forms and intensity; South Asia has seen this in ample measure. If this is inevitable, what is also of import is how politics mediates, tempers and transforms conflicts. 2018 and 2019 are years of elections in South Asia. An electoral process has been completed in Nepal, Pakistan and Maldives, is underway in Bhutan, and will begin shortly in Afghanistan followed by Bangladesh a few months later.
That each of these elections will create new opportunities requires no great feat of imagining. For India, as the largest country in South Asia, the challenge will both be to lead this change, as also stand aside, as each of our neighbours negotiates and navigates its own way through it. This dual role is not easy, but we must simultaneously lead and also stand aside to give others more space.
Our neighbourhood has never been narrowly defined whether to our North, West or East. Over the millennium, our contacts with the external world have been both maritime and land-based.
The Shanghai Cooperation Organisation (SCO) in which we participate, amongst others, with China, Iran, Central Asia, Pakistan and Afghanistan recalls an older history of continental contacts and cooperation through the Uttarapatha and the Silk Route.
Regional engagements have their own logic and it is to our advantage to follow that logic to the full. We did so recently when Indian and Pakistani troops participated in an SCO-wide military exercise.
Our interface with Central Asia as a whole and with each of its individual entities needs continued nurturing. The Chabahar port in Iran does more than provide us an alternative route into landlocked Afghanistan. It also gives Central Asia an opening to a sea route in the Gulf. To our East, the Bay of Bengal and beyond that South East Asia comprise the core of our Act East Policy. We are the largest littoral in the Bay of Bengal and connectivity with Southeast Asia is both by land and sea.
Both merit equal priority. Bimstec comprises the Bay of Bengal littoral states along with Nepal and Bhutan. The extent that our Northeast can be leveraged to act as a land bridge to Southeast Asia will determine the future of Bimstec and possibly also of India-Asean relations.
But such a future can be effectively imagined only if we see the Northeast as important in its own right rather than through any other prism. The challenges to our West are of a qualitatively different magnitude. Our relations with each of the Gulf States are stronger now than ever before. Hydrocarbons, investments,and large Indian expatriate presence comprise our critical interests here.
The region, however, also remains vulnerable to numerous challenges. The ongoing conflict in Yemen is only one example. Saudi Arabia-Iran, US-Iran, Afghanistan and the familiar problems of terrorism and Pakistan comprise different polarities and dimensions of a region plagued with ancient fault lines and contemporary discord. Unlike SCO, or Bimstec or Asean — the littoral of the Arabian Sea has hitherto defied all attempts to build a regional narrative that would strengthen or supplement the bilateral. For this reason, our Arabian Sea neighbourhood may well prove the most challenging and also the most difficult to reimagine.
TCA Raghavan is a retired diplomat and currently Director General of the Indian Council of World Affairs. The views expressed are personal.
Topics
Close