Allow medical students back from Ukraine to study in India, Naveen Patnaik to PM
Published on Mar 07, 2022 01:22 AM IST
Russia Ukraine conflict: Odisha chief minister Naveen Patnaik asked PM Modi to make an exception for Indian medical students who returned from Ukraine since the unprecedented crisis has the potential to disrupt careers of thousands of students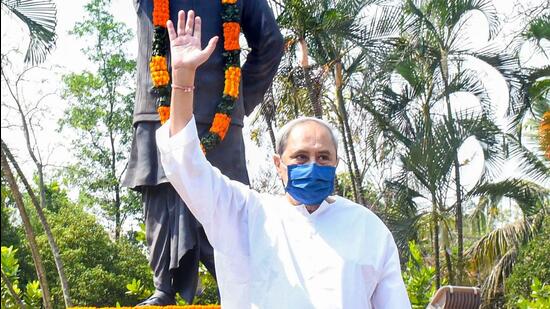 BHUBANESWAR: Odisha chief minister Naveen Patnaik has asked Prime Minister Narendra Modi to step in to ensure Indian medical students enrolled in Ukraine can continue their studies in India so that they do not suffer due to the conflict in Ukraine.
Underlining that there were a large number of medical students from Odisha and other states who had to come back from Ukraine due to the conflict in the east European nation, Patnaik said the disruption in their studies is likely to continue until the cessation of hostilities and restoration of normalcy in their universities in Ukraine.
"This is an unprecedented crisis that has the potential of disrupting the careers of several thousands of young men and women who have already gone through the trauma of being in the war zone," Naveen Patnaik said in his letter written on Saturday.
The letter was released to the media on Sunday.
"I would, therefore request for your urgent intervention with the National Medical Commission and the ministries concerned, to enable and facilitate continuance of their studies in the medical colleges in India from the stage from which their studies in Ukraine have been disrupted on account of the war," Patnaik said in the letter.
Achyut Samanta, the Bharatiya Janata Party MP from Kandhamal, made a similar suggestion earlier. Samanta, who founded an engineering college and private university focused on social sciences, earlier said the Centre should formulate a special strategy for the 18,000 students who returned from Ukraine.
In a blog, Samanta said each of the 605 medical colleges in the country could be told to accommodate 30 students each. "It won't create any extra burden on the infrastructure. It will fall well within the norms and standards of the existing medical colleges without any violation," he said, advocating that these students should only be charged fees on par with government colleges under a special dispensation.
Personalise your news feed. Follow trending topics