Educated, middle-class Indian youngsters drawn to Islamic State
Jun 13, 2016 02:04 PM IST
Data accessed by HT shows about 70% of 152 Indians arrested, detained or counselled for links to
Educated, middle-class youngsters in India appear to be more drawn to ISIS, moved as much by the terrorist group's brand of global jihad as by perceived injustices against Muslims at home.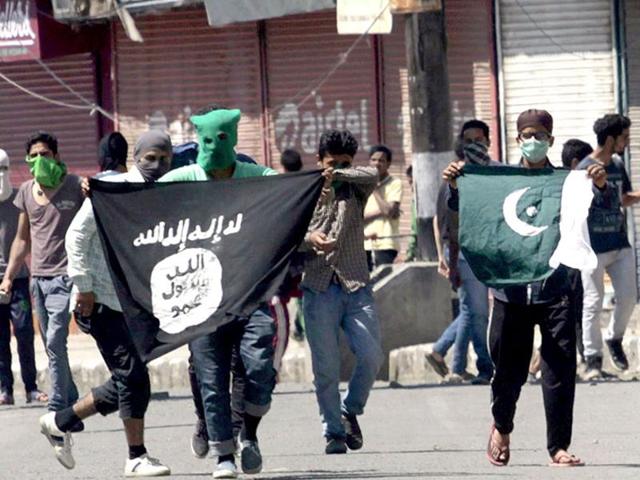 This marks a possible class shift among those attracted to violent groups in India, where religious radicalisation is thought to be more prevalent among the poor and illiterate, shows an analysis of the socio-economic profile of ISIS sympathisers interrogated by security agencies since 2014.
Stay tuned with breaking news on HT Channel on Facebook.
Join Now
Data accessed by HT shows about 70% of 152 Indians arrested, detained or counselled for links to ISIS were from middle and upper middle classes, with half of them holding graduate degrees and 23% completing their masters. Only a quarter of them had religious degrees.
In contrast, an overwhelming majority of 645 terrorism suspects interrogated between 2000 and 2014, before the rise of ISIS, was from poor families. More than 90% of them did not complete school, and their trigger for radicalisation was mostly perceived victimhood at home, not a desire for global jihad.
Read | NIA analysing IS video featuring purported Indian fighters
Although ISIS with its online propaganda appears to resonate more among the educated young in India, the government does not consider this too serious a problem.
"I am not alarmed by a small misguided educated youth joining them," Union home minister Rajnath Singh told Hindustan Times.
"Like ISIS does propaganda by twisting the religion, I have asked my officers to take the help of Muslim clerics to build (a) counter narrative."
A guilt trip
The data on ISIS sympathisers shows why controlling the narrative in a perception war might be vital. It suggests a direct correlation between key events with religious undertones in India and spikes in internet traffic from the country to jihadist websites over the past two years.
For instance, the National Technical Research Organisation and Intelligence Bureau detected that such traffic peaked between July 23 and 29 last year coinciding with the hanging of 1993 Mumbai bombings convict Yakub Memon. Many believed him to be innocent, triggering a media debate.
Again, more people logged into jihadist websites from India between April 17 and 23 this year – around the time as a controversy over the National Investigation Agency softening its terrorism charges against people linked to Hindu radical groups.
Read | NIA crackdown reveals arrested Mumbra man is chief of ISIS India wing
Terrorism experts and psychologists say perceived victimhood seem to amplify an identity crisis among ISIS sympathisers in India.
"Most of them are second generation from well-to-do families who enjoyed the best of liberal societies and (are) feeling guilty about enjoying it as their community suffers elsewhere," says Rajat Mitra, a clinical psychiatrist who has helped police deal with terrorism suspects.
"This guilt coerces them to look for a purer form of identity and (they) get trapped by radical propaganda."
GK Pillai, former Union home secretary, says modern-day terrorism, which uses online communication and social media, demands qualified and technology-savvy recruits.
"So we will also increasingly face this challenge of more upward mobile individuals getting attracted to radical ideology," he says.