Ex-armyman declared foreigner by Assam tribunal, sent to detention centre
Updated on May 30, 2019 11:41 AM IST
A retired army man was on Wednesday sent to a detention centre after a tribunal in Assam declared him a foreigner even as his family insisted he is an Indian.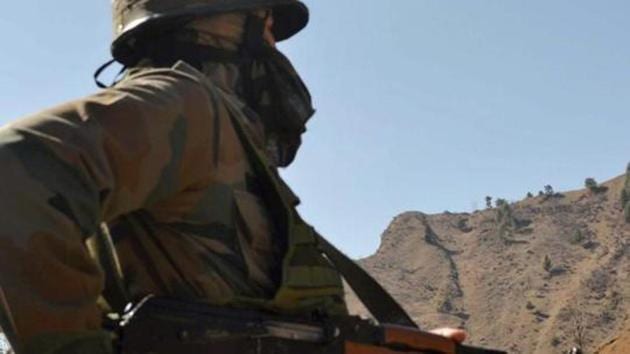 Hindustan Times, Guwahati |
Sadiq Naqvi
A sub-inspector of the Border Organisation of the Assam Police who joined it after three decades of service in the Indian Army has been sent to a detention center after he was declared as a foreign national by a foreigner's tribunal in Assam, officials said on Wednesday.
His family claims Mohammad Sanullah is an Indian citizen who has been wrongly implicated.
"They asked him to come to the police station last evening. He did not return and today we got to know he is being taken to a detention center," said Sanima Begum, Sanaullah's wife.
"Sanaullah was declared a foreigner on May 23 and has been sent to the detention center in Kokrajhad," an official of the Border Organisation of the Assam Police which initiates inquiries against suspected illegal immigrants said.
Bhaskar Jyoti Mahanta, Special Director General of Police, Border Organisation said adding that the process to discharge him from his duties as a sub-inspector in the organization has been initiated.
"We were aware that there is a case pending against him in the foreigner's tribunal but that cannot stop him from getting a job until he is declared as a foreigner," he said. The 100 foreigners tribunals in Assam, deal with cases of those who are marked as suspected illegal immigrants either by the Border Organisation or the Election Commission of India officials in the districts.
Sanaullah (52), a retired honorary captain, according to a copy of his service records with the family submitted in the foreigner's tribunal, joined the Indian Army in 1987 after passing matric exams from a school in Kamrup Rural district.
His service discharge book notes two stints in Jammu and Kashmir and one in Manipur in the 'war service showing the theatre of operation' column.
According to official records, Sanaullah was marked as a suspected illegal immigrant in 2008. In an earlier interaction with Hindustan Times, he said how he only came to know about it when he received a notice to appear in the foreigner's tribunal in 2018.
Documents submitted in the foreigner's tribunal detailing the proceedings of the 2008 inquiry show that in the records, the border organization officials have described him as a daily wager.
A copy of his purported statement to the officials of the Border Organisation signed with his thumbprint said he came from Dhaka district in Bangladesh.
In his statement to the Foreigners Tribunal in Boko, Sanaullah had disputed the inquiry report and said he was an Indian citizen. He told the tribunal that the inquiry report was false and fabricated and the investigating officer never visited his house in Kalahikash village in Kamrup Rural district.
Sanaullah said at that time he was in fact deployed in Manipur in a counter-insurgency operation. He demanded that the tribunal conduct a DNA test to ascertain that Abdul Barek, who is an Indian citizen is his real brother.
Meanwhile, the foreigner's tribunal in Boko, in Kamrup Rural district, declared him foreigners and said "…I have found that the opposite party has miserably failed to prove his statutory burden under Section 9 of the Foreigners Act…"
The member of the FT noted the discrepancy in his statement and noted he told the tribunal how he joined the service in 1978 which was impossible as he would have been an 11-year-old then. The tribunal beside pointing out the discrepancy in the spelling of names and age of Sanaullah, wife, and parents in various documents, also noted how he produced voters list, school certificate, land documents et al., "but not a single authorized person has appeared personally…to prove the documents and its contents…"
Sanaullah's lawyer Saidul Islam claimed that he has all documents and that the statement cited in the FT order that his client joined the service in 1978 was never given. "He joined the service in 1987 as his records show," Islam said adding the opinion of the FT will be challenged in the Gauhati High Court.
Azmal Hoque, another ex-serviceman who was marked as a suspected illegal immigrant before being cleared by a foreigners tribunal demanded a CBI probe into how the Border Organization marks persons as an illegal immigrant.
BJ Mahanta, however, said the opinion of the foreigner's tribunal is what matters. "What is found by the foreigner's tribunal is paramount irrespective of the details of the inquiry on which the reference was made. We are going by the order of the FT," he said.
Meanwhile, the family including his wife and three kids are distraught. "He served the country for thirty years. Is this what we deserve? He is an Indian citizen and we have all documents," Begum said.
A defence spokesperson did not respond to queries.
Meanwhile, as Sanaullah is declared as a foreigner, it would mean his three children, too, will have to prove that they are Indian citizens in foreigners tribunals.
There are 986 declared foreigners in detention in Assam, according to an official.
Close Story
Personalise your news feed. Follow trending topics