Gauri Lankesh shot dead: Siddaramaiah says organised crime, sets up SIT probe
Sep 06, 2017 04:30 PM IST
Gauri Lankesh, social activist, editor of a Kannada weekly tabloid and an outspoken critic of right-wing Hindutva politics, was shot dead outside her Bengaluru home on Tuesday evening.
The murder of senior journalist Gauri Lankesh was organised crime, Karnataka chief minister Siddaramaiah said on Wednesday morning as he set up a special investigation team to probe the murder that triggered nationwide outrage.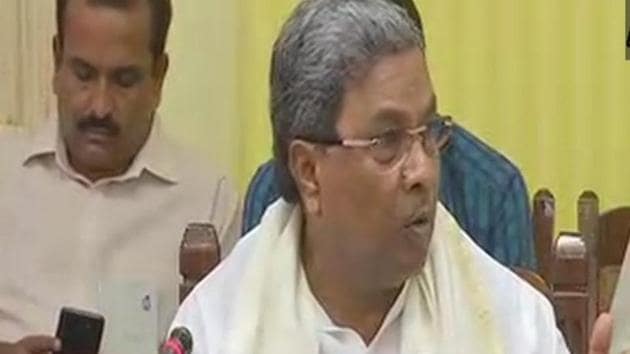 Speaking to reporters in Bengaluru a day after the 55-year-old editor was murdered in her residence, the chief minister announced police protection for activists "propagating progressive thoughts".
"It is true it is an organised crime, let police look into it… I cannot say yet if it was a part of a conspiracy," he was quoted as saying by ANI.
Seven bullets were pumped into Lankesh's body shortly after 8pm at her residence in Bengaluru's busy Rajarajeshwari Nagar by an unidentified number of suspects. Lankesh, a known activist and editor, was a fierce critic of the Hindu right-wing and her friends said she received several death threats but didn't take them seriously. "She met me recently but never spoke about any threats," the Congress leader was quoted as saying by ANI.
The murder also brought the spotlight back on similar killings of writer MM Kalburgi in Karnataka and rationalists Narendra Dabholkar and Govind Pansare in Maharashta. All of them were killed by suspected right-wing activists but probes have largely been ineffective in tracking down suspects.
Home minister Rajnath Singh has told the home secretary to seek a report on Lankesh's murder from the Karnataka government.
"Similar weapons used in Kalburgi, Pansare & Dabholkar killings, in this case we don't know yet so can't draw link," the chief minister said, according to ANI.
He also said the police was questioning two people who posted against Lankesh on Facebook but refused to accede to demands by the BJP for a CBI probe into the murder. "Left it to DGP who will speak to home minister and decide on it," he said.
(With ANI inputs)