Jammu and Kashmir's special status sacred, says Peoples' Conference chairman Sajad Lone
Published on Nov 23, 2018 11:16 PM IST
The Peoples' Conference chairman, Sajad Gani Lone castigated the coming together of Peoples Democratic Party, National Conference and Congress terming it an "opportunistic alliance" which wanted to stall the entry of third regional party. "...we will ensure that there will be a change at the top in next elections."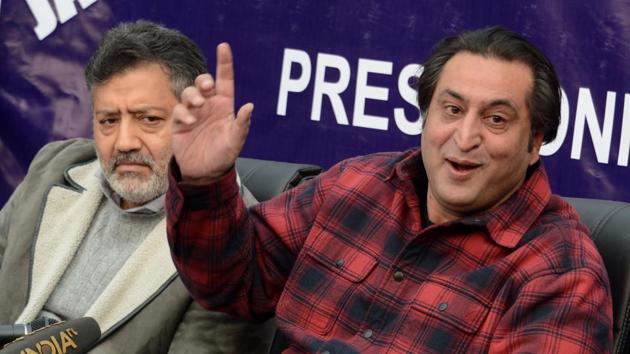 Peoples' Conference chairman, Sajad Gani Lone, who is an ally of Bharatiya Janata Party (BJP) in Kashmir, on Friday, said that state's special status was sacred for his party and Kashmir issue was bigger than the state Assembly.
Lone said that his party will fight for development in the Assembly elections and they will be the new force to reckon with.
The PC chairman castigated the coming together of Peoples Democratic Party, National Conference and Congress terming it an "opportunistic alliance" which wanted to stall the entry of third regional party. "...we will ensure that there will be a change at the top in next elections."
The J&K governor, Satya Pal Malik, on Wednesday night dissolved the Assembly after PDP and its arch-rival NC teamed up with the Congress to form the government. Also, Sajad Lone staked his claim, saying they had the support of 25 BJP legislators and "more than 18" others.
Lone defended his decision to ally with BJP. "If it is a sin to align with BJP then the sin has been first done by Omar Abdullah. He was a minister, a poster boy of NDA...Mehbooba Mufti remained in power for three years with them..."
When asked that will he do away with Article 370 and 35 A, he said ,"It is sacred for us. No Kashmiri politician can even dream of doing it." Asked about BJP being against it, he said, "That is their stand. We are a regional party and have regional aspirations...."
On NC's allegations of horse trading , Lone said that he has no money to break any party.
Personalise your news feed. Follow trending topics