NCW seeks probe whether Delhi woman dragged by car was sexually assaulted
Jan 02, 2023 10:18 AM IST
A 20-year-old woman was killed after her scooty was hit by a car and dragged for nearly seven kilometres in outer Delhi's Sultanpuri. Five men, who were suspected to be under the influence of alcohol during the incident, have been arrested.
The National Commission for Women on Monday wrote to the Delhi Police Commissioner over the horrific death of a 20-year-old woman who was killed after being hit by a car and dragged for nearly seven kilometres in outer Delhi's Sultanpuri. The women's panel has demanded a fair and time-bound investigation into the incident.

"NCW has also sought that the victim's post mortem must be conducted to ascertain whether the victim was sexually assaulted or not and to invoke relevant provisions in the FIR if allegations levelled by victim's mother are found to be true", the NCW tweeted.

According to Delhi Police special commissioner (law and order, zone 1) Deependra Pathak, a distress call was received by the Kanjhawala Police Station in Rohini at around 3.20 am about a body being dragged by a grey coloured Maruti Baleno heading to Qutubgarh.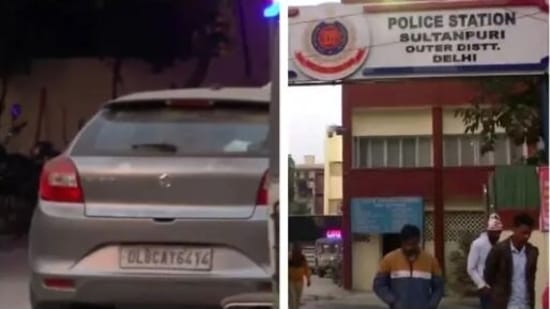 On receiving a call about the woman's body lying on the Kanjhawala main road, a police team rushed to the spot at around 4.11 am. The cops found the woman's body without clothes and with broken limbs, leading to suspicion that she was sexually assaulted and murdered.

Expressing shock over the incident, Delhi Lieutenant governor VK
Saxena tweeted,"My head hangs in shame over the inhuman crime in Kanjhawla-Sultanpuri today morning and I am shocked at the monstrous insensitivity of the perpetrators. Have been monitoring with @CPDelhi and the accused have been apprehended. All aspects are being thoroughly looked into".