Bullied girl 'with crooked neck' to India's youngest CEO: Radhika Gupta shares her tale
Written by Shivani Kumar | Edited by Sohini Goswami
Jun 07, 2022 01:16 PM IST
"I was born with a crooked neck. If that wasn't enough to single me out – I was always the new kid, moving countries every three years," the 39-year-old says in a post for the online portal.
From being bullied to becoming one of the youngest chief executive officers in the country, Radhika Gupta has come a long way. In a latest post by 'Humans of Bombay,' -- an online photo-blog where citizens, mostly from Mumbai, share their lived experiences, Gupta, the CEO of Edelweiss MF, opened up about her journey over the years and how she learnt to accept and celebrate herself the way she is.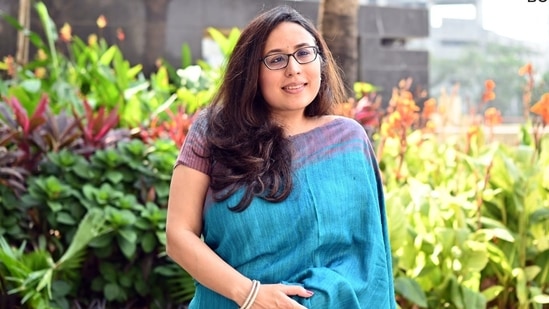 "I was born with a crooked neck. If that wasn't enough to single me out – I was always the new kid, moving countries every three years," the 39-year-old says in a post. "I was the awkward new kid in 7th grade, surrounded by students who judged my thick Indian accent. They nicknamed me 'Apu', after the character from The Simpsons," she adds.
A 'Torticollis' or as Gupta says in the post "crooked neck" is a rare condition in which the neck muscles contract, causing the head to twist to one side.
Gupta then recalls how her confidence took a toll at a very young age when people compared her to her mother who used to work in the same school. "People always pointed out how ugly I looked in comparison; my confidence plummeted. I learnt to bury my insecurities over the years, but they never left..." she says.
"Years later, at 22, when I got my 7th job rejection, I looked out the window of my dorm room and said, 'I'm going to jump.' Alarmed, my friend called for help. I was wheeled into a psychiatric ward, and diagnosed as depressed," Gupta adds.
"The only reason they let me go later was because I said, 'I have a job interview – it's my only shot. And that day, I actually bagged the job – at McKinsey!"
Three years later, she left her job in the United States and came back to India to start her own asset management firm with her husband and a friend. "After I survived the financial crisis of 2008, I felt the itch to do something new – I didn't want to become complacent. So, at 25, I quit my job in the States and moved to India."
A few years later, her company was acquired by Edelweiss MF. "I began climbing the corporate ladder. I became a saree in a room full of suits, but I didn't want to let that stop me from raising my hand for opportunities," Gupta adds.
She also talks about how her husband encouraged her to apply for the position of CEO at Edelweiss MF. "I hesitated. I thought, 'Why would they hire me?' But my husband encouraged me, 'You're the best person for the job!'"
"And a few months later, at 33, I became one of the youngest CEOs in India! I was over the moon!" she says.
In the post, Gupta also recounts an event which she said "changed her life." "I shared my childhood insecurities about my looks, my struggles with rejection, and my subsequent attempt to commit suicide. I let go of all the baggage I'd held on to. And my talk traveled far and wide – I became known as 'the girl with the broken neck,'" she added.
Despite so many achievements, Gupta says her biggest one is "accepting her imperfections and understanding they do not make her less beautiful." Gupta has also written a book called 'Limitless.'
"So now, when I receive comments on my appearance, I just say, 'Yes, I have a squint in the eyes, and a broken neck. What's unique about you?'" Gupta signs off.
(Suicide is no solution to any problem. If you or anyone you know is thinking of suicide, seek help by calling on 1056, 0471-2552056).