RSS chief Mohan Bhagwat meets President Pranab Mukherjee
RSS chief Mohan Bhagwat met President Pranab Mukherjee at the Rashtrapati Bhavan.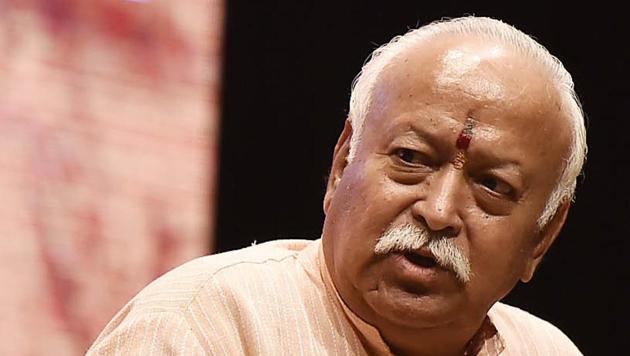 Updated on Jun 17, 2017 08:05 AM IST
Rashtriya Swayamsevak Sangh (RSS) chief Mohan Bhagwat met on Friday President Pranab Mukherjee at the Rashtrapati Bhavan.
The timing of the meeting, which comes just ahead of the presidential election, has triggered speculation in some political quarters.
However, both Rashtrapati Bhavan and RSS sources said the meeting was "scheduled earlier" and the President hosted Bhagwat for lunch.
"It was a courtesy meeting as President Mukherjee will demit office next month. There was no agenda, no political talk," said a source.
This is not the first time that President Mukherjee has met the RSS chief. Both met in 2015, when Bhagwat called on the President to exchange Diwali greetings. The two are known to have exchanged their views about the state of the nation during the meeting.
Incidentally, Bhagwat's name was propped for the President's post by BJP's ally, the Shiv Sena. While the BJP chose to distance itself from the comment, the RSS chief was quick to dismiss the suggestion.
He told mediapersons he won't accept the post even if he is offered.
"Whatever is going on in the media won't happen. I work in the Sangh. I don't want to go there. I won't accept it even if I get the offer," Bhagwat was quoted to have said.
Close Story