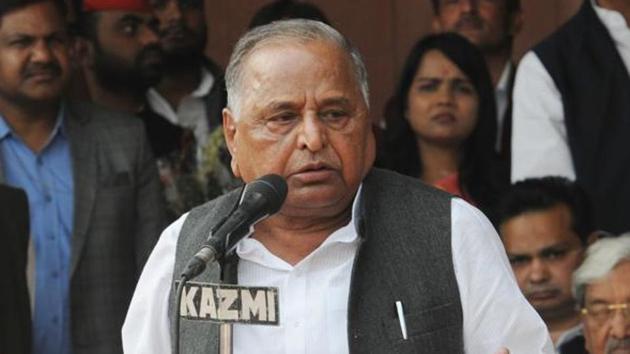 These ex-Uttar Pradesh CMs will have to vacate their bungalows following SC order
Mulayam Singh Yadav and Mayawati are among the former chief ministers of Uttar Pradesh who will have to vacate their government houses after the Supreme Court quashed a 2016 amendment.
UPDATED ON MAY 07, 2018 07:10 PM IST
Mulayam Singh Yadav, Akhilesh Yadav and Mayawati are among the six former chief ministers who will have to vacate their sprawling bungalows after the Supreme Court on Monday quashed a 2016 amendment passed by the Samajwadi Party government in Uttar Pradesh allowing them to retain government accommodation for life.
Bharatiya Janata Party's Rajnath Singh and Kalyan Singh and Narayan Dutt Tiwari of the Congress party will also have to move out of their government bungalows. Former chief minister late Ram Naresh Yadav's bungalow has been already vacated, a senior officer of the state's estate department said.
The top court on Monday struck down the amendment brought by then Akhilesh Yadav-led government, saying it was "unconstitutional, arbitrary and discriminatory" and violated the concept of equality.
It was hearing a public interest litigation filed by Lucknow-based non-profit organisation Lokprahari which challenged the amendment to the Uttar Pradesh Ministers (Salaries, Allowances and Miscellaneous Provisions) Act, 1981.
The Samajwadi Party government amended the act to provide former chief ministers government residence "at his/her request, for his/her lifetime, on payment of such rent as may be determined from time to time by the estate department of the state government."
The government's decision came after the Supreme Court on August 1, 2016, ordered the cancellation of allotment of such bungalows to former chief ministers.
The top court sought the state government's response in November 2016 after Lokprahari's plea claimed that the amendment was an attempt to skirt its August verdict that year.
It had then held that the practice of allocating government bungalows to former chief ministers was bad in law and they should vacate the bungalows occupied by them in two months.
Close