Trinamool takes to streets in protest, Twitter DPs go black to condemn killing of 5 in Assam
The ruling Trinamool Congress will hold a series of protest rallies across West Bengal on Friday against the killing of five youth by suspected ULFA militants in Assam's Tinsukia district.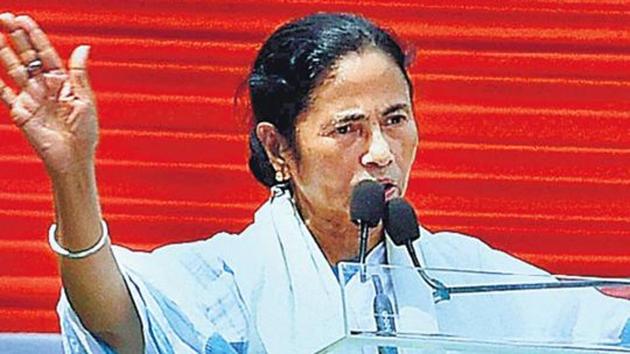 Updated on Nov 02, 2018 01:56 PM IST
The ruling Trinamool Congress will hold a series of protest rallies across West Bengal on Friday against the killing of five Bengali-speaking men by suspected United Liberation Front of Assam (ULFA) militants in Assam's Tinsukia district on Thursday.
Chief Minister Mamata Banerjee, who indicated the killings were an outcome of the citizenship screening exercise in the northeastern state, on Friday morning also urged people to condemn the murders and turn their pictures on social media black.
"In solidarity, on #ProtestDay to condemn the brutal killings of Bengalis by a State ruled by the #BJP, we are turning our Twitter/FB DPs into black. Street protests throughout #Bengal. Please turn your DP into black for today," she tweeted.
Within minutes, many of her party colleagues removed their photos from their social media account and replaced it with a black patch.
Banerjee named the five men in a series of tweets on Thursday evening and wondered if the brutal attack was an "outcome of recent NRC (National Register of Citizens) development". She identified the victims as Shyamal Biswas, Abhinash Biswas, Ananta Biswas, Subodh Das and Dhananjay Namashudra.
"In protest against the brutal killings in Assam @AITCofficial will organise protest rallies tomorrow ( Fri Nov 2) in different parts of north and south Bengal including Siliguri and Kolkata," the chief minister had tweeted on Thursday.
The biggest rally in Bengal will be led by Trinamool's Lok Sabha member and the chief minister's nephew Abhishek Banerjee in the afternoon in south Kolkata.
Since the final draft of NRC was made public in July, the Bengal chief minister has lashed out at the exercise and even alleged that it could trigger a civil war.
Leaders of the Bharatiya Janata Party (BJP) , including its president Amit Shah, have consistently accused her of trying to politicise the issue.
Significantly, representatives of several Bengali socio-cultural organisations met her on Thursday in the north Bengal town of Siliguri with the proposal that they would field Bengali candidates in all 14 Lok Sabha constituencies in Assam and that her party should support them.
They also offered that the Trinamool Congress can also field its candidates and they would support them.
Close Story
Personalise your news feed. Follow trending topics