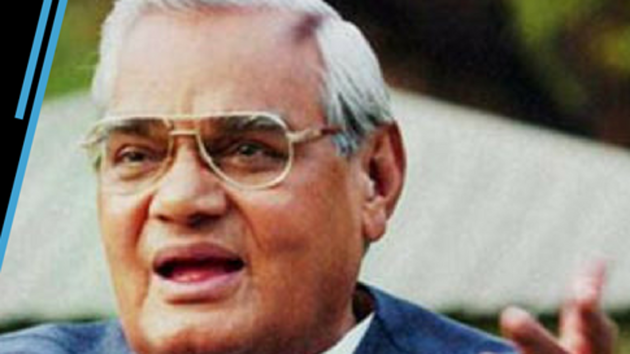 When NDA's first PM Atal Bihari Vajpayee lost no-confidence motion by 1 vote
Atal Bihari Vajpayee in his hour-long reply to the House before the 1996 no-confidence motion accused the Congress of resorting to ''sinister'' moves to remove his government.
UPDATED ON JUL 20, 2018 09:18 AM IST
Though the Narendra Modi government is comfortably positioned in terms of numbers, this will be for the first time in 15 years that a government is facing a no-confidence motion. In the past, three Prime Ministers have faced and lost no-confidence motion -- the most interesting case being that of BJP's iconic leader Atal Bihari Vajpayee whose government fell for the want of just a single vote.
Vajpayee for several decades was praised as "the best prime minister India never had". But that changed on May 16, 1996 when he took oath as the prime minister, only to resign 13 days later after he failed to get the majority on the floor of the House.
However, Vajpayee in his hour-long reply to the House during the no-confidence motion accused the Congress of resorting to ''sinister'' moves to remove his government.
Tearing into the opposition, Vajpayee said, "the House which has many single-member parties which are grouping together to remove the BJP."
"The BJP isn't a party that has cropped up like a mushroom, it has worked for 40 years among the masses to make its place," the BJP veteran said, adding that even in the opposition they will continue to play critical role in nation-building.
The opposition lawmakers, stunned by the usually calm Vajpyee's unusual aggression, sat silently through the speech. The BJP's legendry leader also promissed the opposition "full support" in running the House if they managed to form a stable government with so much distrust among them.
Watch: Atal Bihari Vajpayee's speech before facing the no-confidence vote in 1996
Next, he came to power in 1998 but just 13 months later in April 1999 he had to face no-trust motion, which he lost by a single vote after the BJP's coalition partner – the AIADMK -- withdrew support. The BJP ruling coalition, the National Democratic Alliance (NDA), secured 269 votes while the opposition got 270.
The opposition under the leadership of Congress' Sonia Gandhi too failed to come up with the numbers to form government, the Lok Sabha was again dissolved and fresh elections were held. Vajpayee remained the "caretaker" Prime Minister until the elections were held.
Soon after in the 1999 general elections, the BJP-led NDA won 303 seats out of the 543 seats in the Lok Sabha, thereby securing a comfortable and stable majority. On 13 October 1999, Atal Bihari Vajpayee took oath as Prime Minister of India for the third time.
Close